IMAGE
Yall ready for this new @cloutfeed update??! 👀📱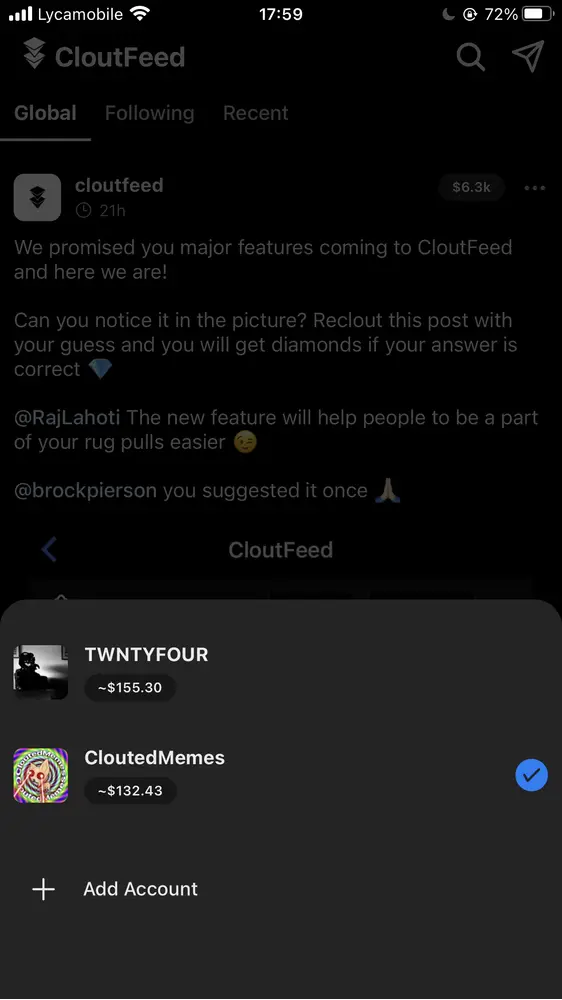 comments
I can't wait!
Yer
Oh I see it now!!! Woot! I'm logged in now lol
what is it? You can see who liked a post?
No u can swap between accounts
Whoa! Can you explain?
Ready!!
Yes! Been waiting for this.
Yess! Lfgggg
💯
bc1qrh3yqwffevyfr4ext4ctv9ufuchjr567zuv47z Donate BTC here For street dogs 🐕
Awesome! When will this be launched?
Ummm yep
YES
Waiting…
I really love this app!
Hey - love the app, but anyway to do a full access mode for those who created account with Google login? I don't have my secret phase!
Awesome! Invite link says invalid, got another one? 😊
You can add me. username: cloutfeed#5810
Yess!