Actor/Artist/NFT creator IMDB: imdb.me/romanblat Social Media: @RomanBlat, @RabidArtWork RabidArtWork.com @RAWcloutHEADs @BurningBush
IMAGE
Y'all seen this crypto mining game? Mines real crypto while you play old arcade games. You get satoshi, it has btc, eth, doge, rlt which is their native coin. Mines while you not playing as well. Put your avatar to work.
https://rollercoin.com/?r=knxiv72r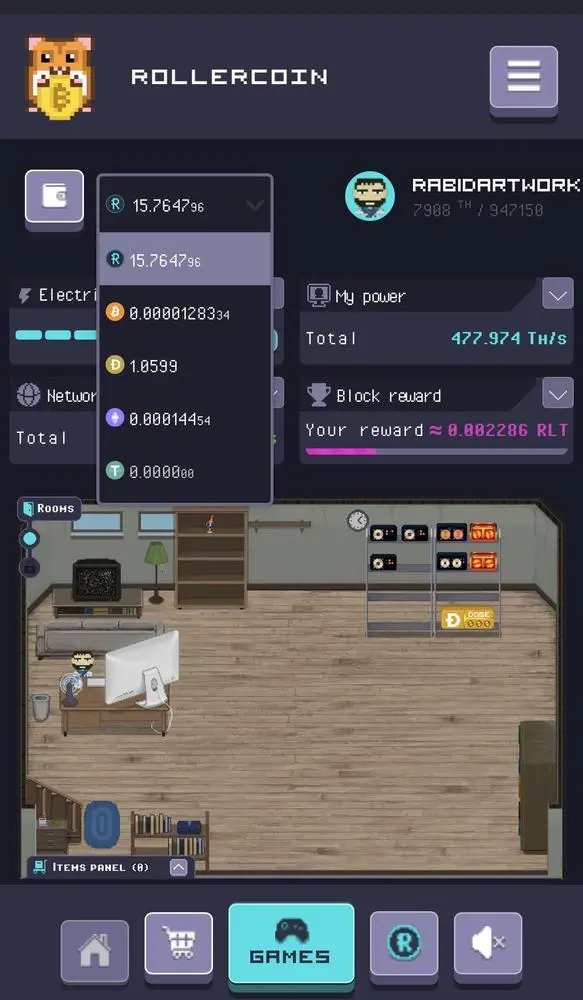 comments
be with us I am with you
Cool
Merci beaucoup. Vous avez déjà fait un retrait sur ce site ?
Nah, I'm only putting in but If you go their discord there are plenty of proof of withdrawals. But I think their ETH wallet is Facking up a little. I would use bitcoin or doge or usdt.
aaah ok. i logged in on it, just trying to see if its working, you never know its cost nothing to try. and thank you again for his
Yeah, It cost nothing to play and earn. But you can buy miners that earn without playing. Also I they said you'll be able to sell the miners very soon. Which is like storing value, cause the miners a limited to like 1000 only this last one was 1500 units only.
Oui oui c'est mieux d'acheter les mineurs c'est plus facile,et vous avez déjà acheté un mineur ?
Yeah I didn't want to at first. Cause I didn't trust it. But when I found out that the miners will work kinda like NFTs and you will be able to sell them and trade them. I started buying the rare ones. It would be nice if I can show you my mining room now.