AlexRokin
2021-11-05
• 3 months ago
IMAGE
🔥🔥 Awesome article about @Afterparty project!
https://clout.link/brklbtm
💎 @Afterparty stop focusing only on DeSo & goes to broader audience backed by Ethereum & other protocols! I assume that mentioning Bitclout says it all for itself. Though the idea was obviously born & tested on DeSo. Does it mean that in order to succeed & attract capital, DeSo blockchain is not enough for the project & we need to consider Ethereum as a second blockchain protocol for the use? @paulburke @kanshi @hpaulson @salilsethi your opinion on the matter is crucial!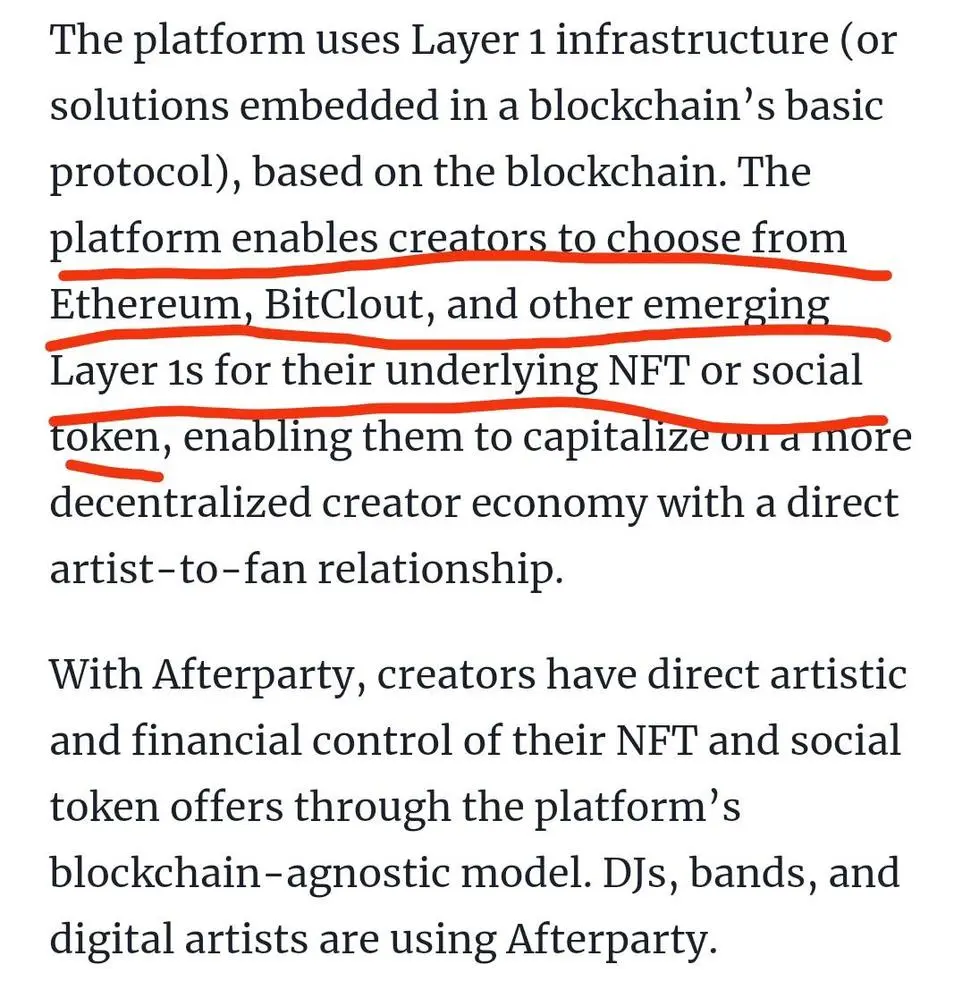 comments
paulburke
2021-11-05
• 3 months ago
I believe it really depends on the product. If your product is built around Creator Coins, it might not make a lot of sense to think about Ethereum right now. It should be noted that blockchain products have struggled to gain users for half a decade, and there are very few actual dapp users. So it's important to spend your time, and resources, wisely. That said, if you're able to raise a ton of money and hire, it probably makes sense to have other chains as part of the roadmap.
HPaulson
2021-11-05
• 3 months ago
I don't think any product should want to be exclusive to any single blockchain -- especially when there's added complexity like creator coins. Interoperability is vital
AlexRokin
2021-11-05
• 3 months ago
Thank you Hunter!
AlexRokin
2021-11-05
• 3 months ago
🔥🔥🔥👍👍👍
GlobalClout
2021-11-05
• 3 months ago
Your post is now in Global Feed! 💎