🤖AI 🚀DeFi 👓AR 🥽VR 👾SciFi 🔮Futurism 📸Photography 💻Code Building things Projects: @IAmGrim @isorooms github.com/neonstoic
IMAGE
Abraham.ai is an amazing AI+Art+Crypto project.
https://abraham.ai/creations
Basically type something into the text box and a GAN creates generative art. The art is then available in a NFT market. Still some bugs but I was able to get some tokens and try it. It uses CLIP to steer BigGAN towards images that match a textual prompt. See "The Big Sleep" google colab notebook if you'd like to play with the GAN itself (which takes a really looonnggg time to run).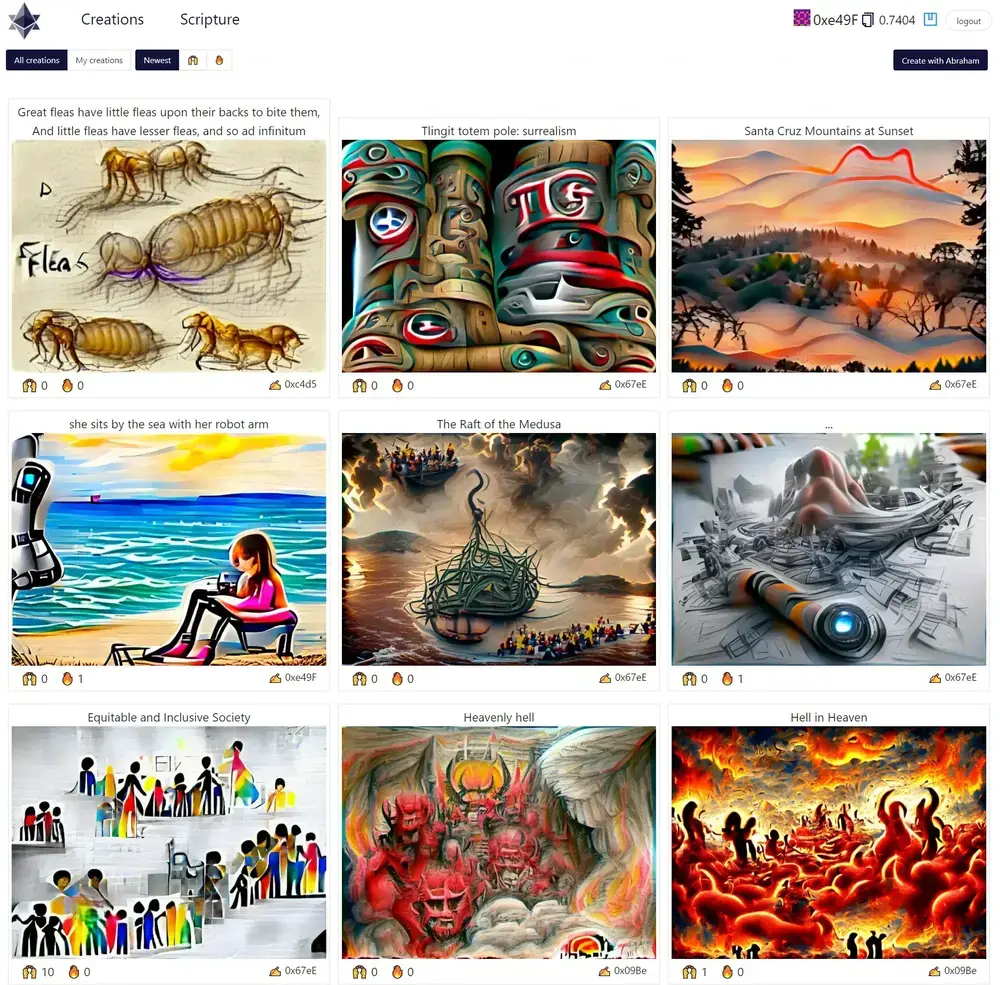 comments
Where do the images come from?
That AI generates them based on the text input.
Your post is now in Global Feed! 💎