🇨🇭 from Switzerland 👔 working in the Fashion Industry 📸 loving landscape and nature photography 💲 crypto enthusiast 📱 instagram.com/federicodalmaso 🎨 fededm.nftz.zone ✅ creatiers.co/u/fededm ✅ joinentre.com/profile/fededm ✔️ 365 + days, 1️⃣ year of DeSo! 🚀 Top & Recent Supporters 🏆 @JDArmstrong @Ribal 🏆 @cnzpll @CassiusCuvee @Petrh @Nigels @Matreshka 🏆 @gabrielegio @Rudil @sidz @homey
IMAGE
Despite my 200th-day-anniversary was 2 day ago, I want to celebrate it today, why? ⦿ because it is Monday, new day of a week, therefore new energy, positive one! ⦿ because the 200th day was probably the most active since my journey on DeSo started, but not in a useful way unfortunately; it has been a sad day One positive thing is that old relationships got stronger on that day, this has a lot of value for me My journey on DeSo will continue, stronger than before I want to thank my top coin holders, because holding my coin means give me trust, believe in me as a person and as a creator, THANK YOU! @MarioNawfal @CreatorFundv3 @bitcloutdeveloper (aka @Ribal ) @JDArmstrong @CreatorFundv2 @gabrielegio and the last but meaningful entries @Doodles @Randhir Thanks also to all followers, now 1617 and all creators interacting with me everyday Now, heading to the 300th day!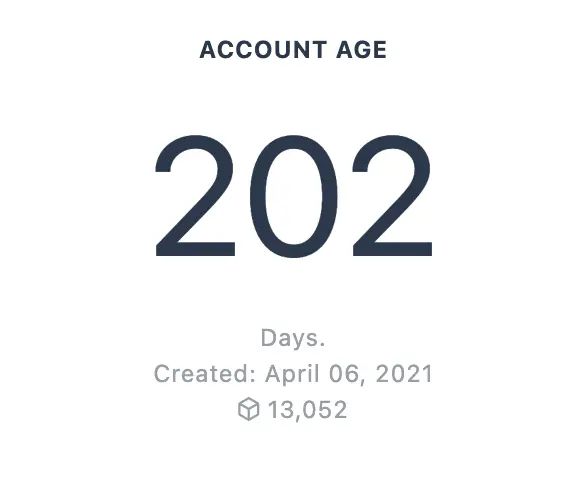 comments
Congrats on 200 days!!
thank you so much!
Good luck on the next 200. :-)
Thank you!!
I'm sorry it was in a sad way
back stronger!!
My turn this week! Its a crazy month for many. I am glad you are doing better new friend
if I can do something, even little, let me know!
Congrats man 🎉🎉
thank you!!!
Congratulations my friend. It's been an honour to get to know you. You've been with me from day 1 and I bought your first NFT the day they started, along with Merediths. Looking forward to the next milestone.
so true! Thank you for being here! It has been an honour for me too
You are the best! Whoosh you to be On TOP! This platform needs people like you🙏🏻
thank you Sasha!
Congrats mate :)
thank you!