Reptiles, Sustainability, Engineering, DIY, Wellness, Mindfulness, Fatherhood, D&D. I am the @DungeonMaster
IMAGE
Check out this little guy! He is a Midland Painted Turtle hatchling. Turtles play an important role in the environment. In fact,the health/diversity of turtle populations in a given region speak to the environmental wellness of that specific region.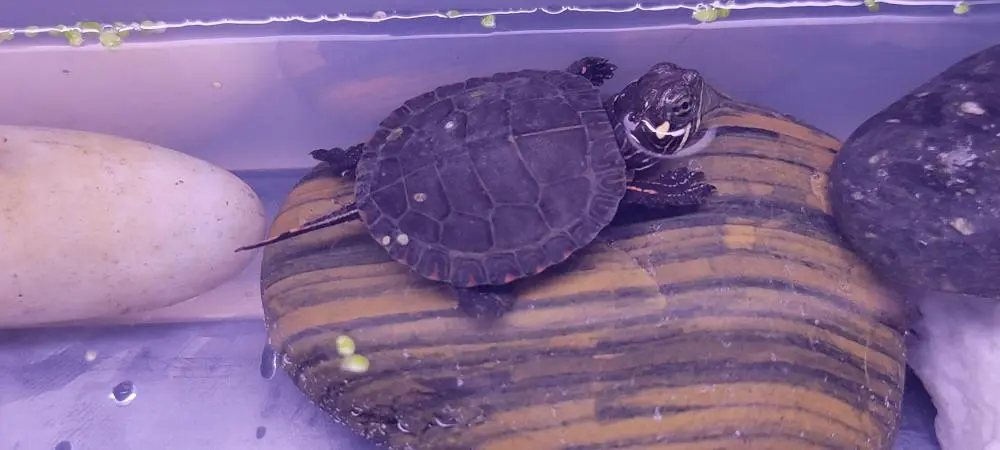 comments
My 4-year old is obsessed with Turtles.
That's awesome! It is great to see future generations appreciating nature early. Love it!
Congrats! Your post is now in Global Feed! 🥳 You received one shining 💎 from us! Follow @GlobalClout to get latest data abut Global posters!
👍
Such fantastic content! Thank you for sharing!🔥
hello
BC1YLhBLE1834FBJbQ9JU23JbPanNYMkUsdpJZrFVqNGsCe7YadYiUg
Love is the bridge between you and everything. Rumi
Wow
great👍
"TOGETHER WE CAN MOON" PROJECT Hi @virophidian We are pleasure adding our money flow to your coin. Investing in us your 💎 and we are going to invest back in you: 1💎- 4💎💎💎💎: double x2️⃣ 5💎💎💎💎💎 : triple x3️⃣ 6💎💎💎💎💎💎 : quadruple x4️⃣ @diamondrain @moontogether