Builds on DeSo dAPPs:
https://desocialworld.com
🚀 Includes language feed in 12 languages 🚀 Site translations (14 languages) 🚀 Long posts (5,000 characters) 🚀 Extended bio (create a long(er) profile description) 🚀 Ranking of # posts per country 🚀 Auto-translate of posts (Proof of Concept live)
https://desocial.nl
🚀 Includes Dutch feed 🚀 Site translated in Dutch Profile picture: a @Seelz from The Seel Island Collective | Seelz Studio Bio ✅ Personal: Dutch, father of twin boys, loves running ✅ Professional: Builds international IT platforms (multi mio USD programs) ✅
https://www.linkedin.com/in/edokoevoet/
IMAGE
I've just casted my vote. Will you do so as well? There's all great candidates in the list. My motivation for choosing: 🏆 @kanshi will do a great job representing the local node & dev community 🏆 @Nigels will represent the interest from the NFT and countries community 🏆 @kerstineymers is a champ in the required change management elements When counting votes the @DeSoCommunityReps may need to look into votes from project accounts? I have multiple, and choose to only use my personal one to keep if fair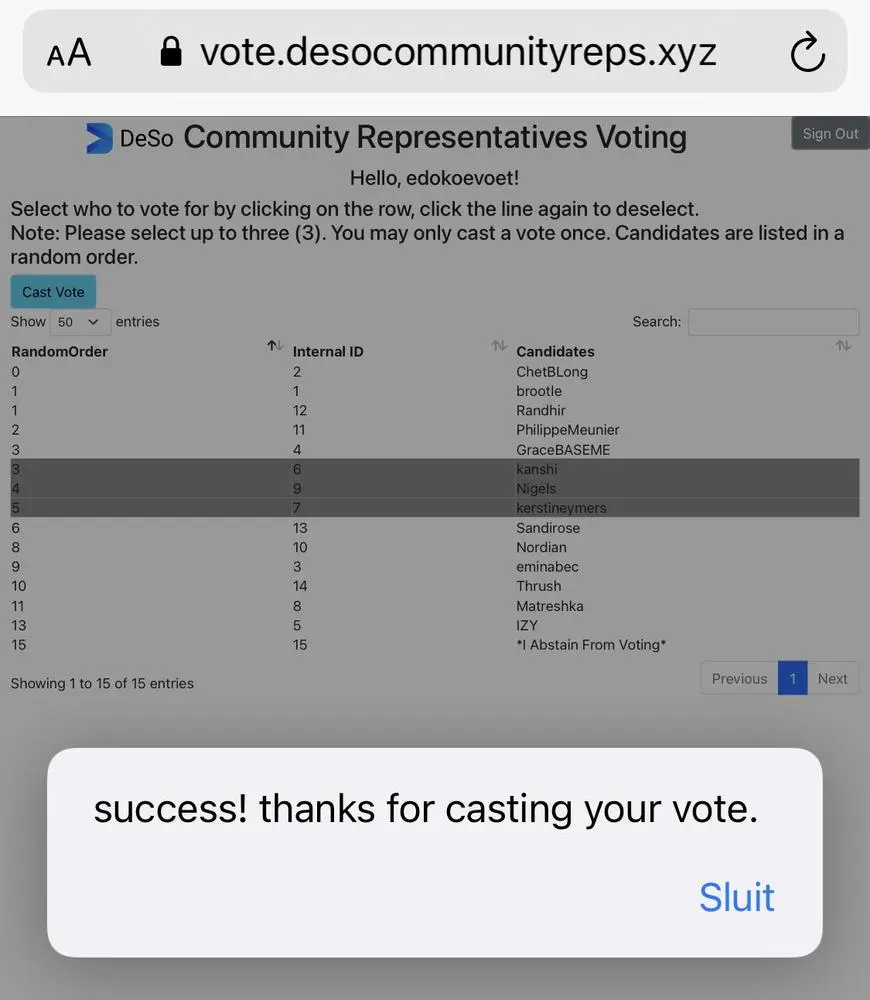 comments
Thank you for your support 💙
You're welcome. I trust you.
Thanks Edo! Much appreciated!
You're welcome Nigels
Thank you, Edo! 🤝
Wlc Kerstin
🤝
✅✅😉