An avid explorer of the fragile yet exquisite human condition, with a passion for reconnecting people to their natural Genius #GeneKeys #HumanDesign
https://wun.vc/id/MarkBentley
IMAGE
Stage 1 of podcast/vr studio overhaul. 🔥😅 Plan is to rip out the top shelves so I can walk in and sit inside the wardrobe space, and have the pc screen facing inwards, noise deadening insulation around the inside, and the mic boom stretching in with me. Will paint the back wall of the cupboard green for permanent green screen, and then have the whole carpeted area for vr experiences and video content creation. 🔥🛸 Wish me luck! 😜🔥🦄 Posted from @entre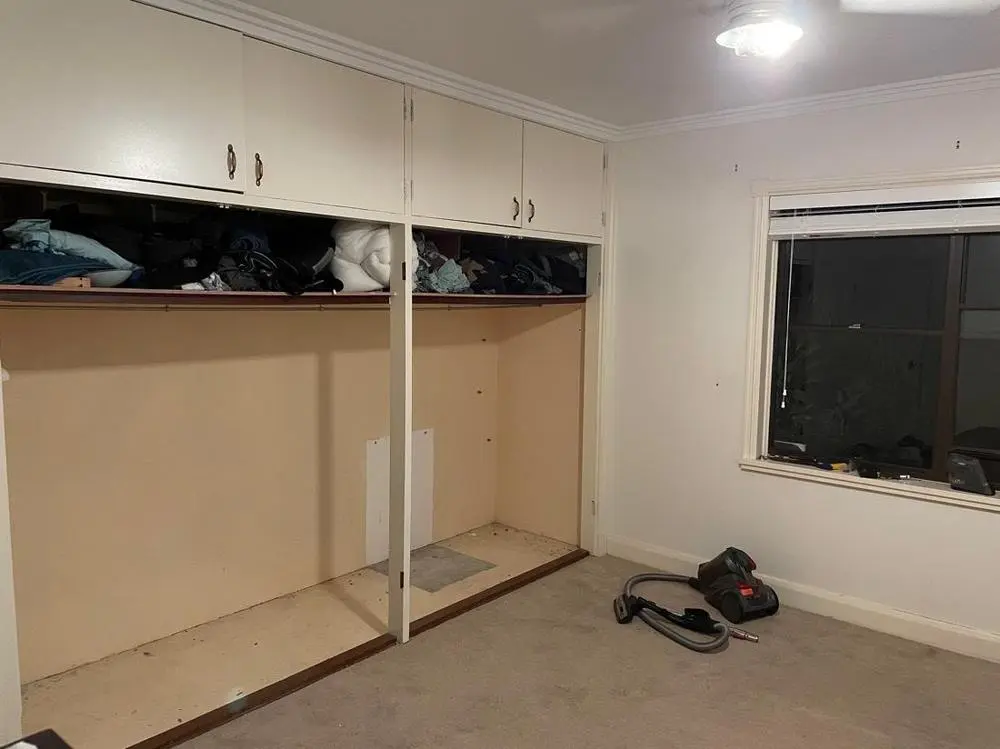 comments
Wow, this is exciting! You are creating your own podcast studio! And Virtual Reality studio (which is more difficult to comprehend). Wishing you good luck Mark!
MarkBentley
2022-02-27
• 16 hours ago
Thanks @RealYogi ❤️‍🔥 Been feeling the energy moving around and being called to redesign the flow around the house… feels like I'm almost going back to childhood in the process, cleaning out the old closet so to speak. 😜🔥 How are you over there? Did you get a chance to see your boy?
RealYogi
2022-02-27
• 11 hours ago
Good to hear you brother. Real happy you are working on your podcast/vr studio. You'll be able to share with the world even better of what you have. That inspires me too! Thank you for this inspiration you are giving to me. I hadn't been making videos for my YT channels but I'm looking forward to. Been really busy with the shamanic retreat that I gave. And now I'll see my son soon. Looking forward to that very much! Happy to have you on DeSo Mark. Happy you are still here. Happy to be your friend.
The feelings are mutual my friend. Tag me please if you remember in any video you share on here. ❤️‍🔥🤟🏽
🔥🔥🔥
Let's go !!! Good luck 🍀
Dude this looks like so much fun
MarkBentley
2022-02-27
• 15 hours ago
Ha! It really is man. I should start up a new podcast called "in the closet" 🦄🤣 The adhd in me is enjoying the process.