The first portfolio tool with overall and per coin basis growth 📈. We also have a real-time custom Telegram bot.
https://bitcloutsignal.com
💎💎 By @jensandersson & @ebiorklund
IMAGE
Top transfers of the week. @whoami got a decent 9999 clouts top up from an anon account. Is this a shopping spree coming up from Miami? We hope @whoami invests in the creators. Too many passive hands atm!
https://bitcloutsignal.com/top-transfers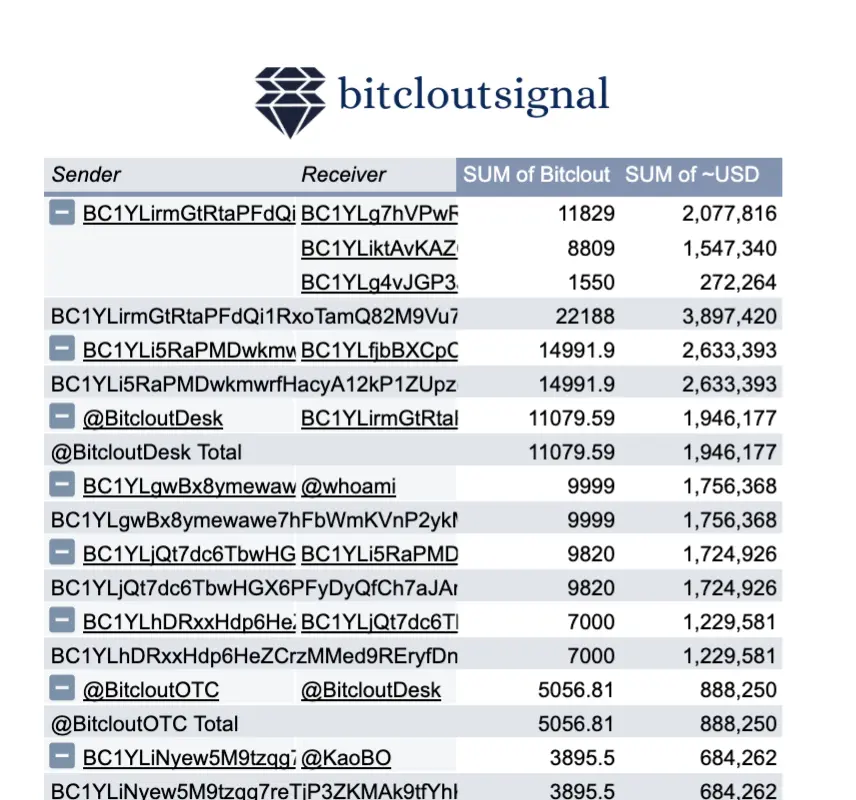 comments