Post by kitty4d
2022-02-07
• 7 months ago
IMAGE
alright, i figured i needed to at least put some of what i've worked on online.
https://kitty.fourdown.org/
really just so i could test it on a real phone (hint: it's definitely best viewed on desktop right now) i'm not a designer so learning all this layout garbage is like such a time sink. i've spent so much time looking into @deso TOS and COPPA stuff too, ugh. this doesn't have any of my JS in it for the b-chain, but i still have a bunch of my images and most of my videos on here. my krassenstein memes still crack me up LOL so check em out yo~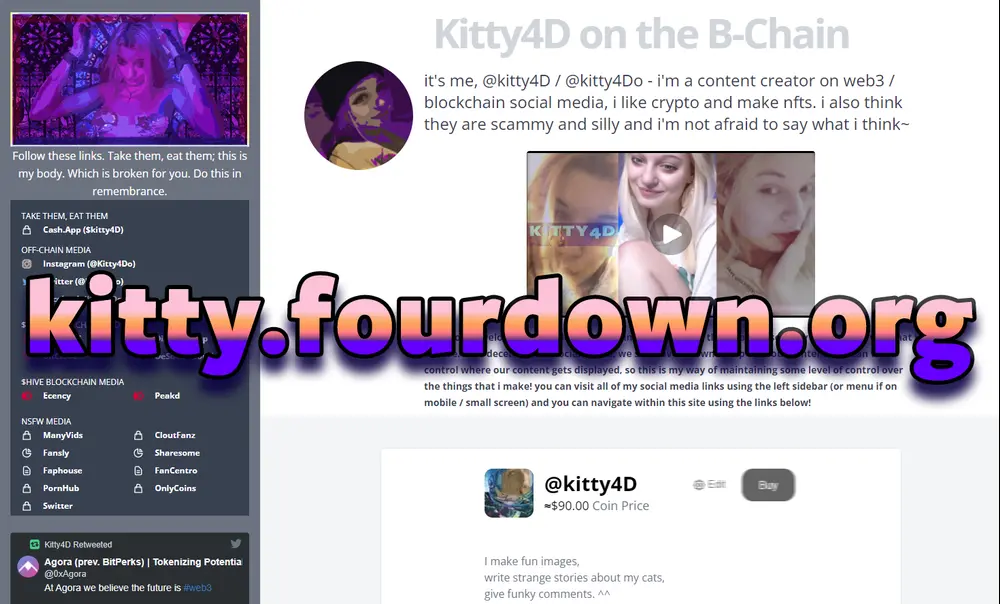 comments
Oltion
2022-02-07
• 7 months ago
It gives me 90s vibes.
kitty4D
2022-02-07
• 7 months ago
90s are very cool, though i have seen websites from the 90s and i know it's not exactly true lol maybe it is my giant sidebar if you are on desktop. i will have deso content on there for creators who are not me, like a rotating showcase of cool stuff from other people.