Post by kitty4d
2022-02-07
• 7 months ago
IMAGE
quoted repost
Bobnificent
2022-02-06
• 7 months ago
How DeSo began really is affecting a lot of OGs. I see a lot of anger channeled to the blockchain that should go to nodes. Unless you're a developer affected by the core team's mistakes in code. Incentives(If any) are supposed to be given to you by the nodes. And you should ask the nodes to give you want or stop using them! If you're a content creator, you're supposed to pick a node that gives you what you want. It's difficult to understand for many OGs because the process was messed with earlier by the core. And to me, I understand the frustration. It's always crazy when I see a creator say DeSo should reward them but when they go over to Opensea, they don't say Eth should reward them.
this thread i think has a good number of questions and concerns that could be a good stop for @deso to take on their trip to help us understand things. it'd be nice to have other people chime in too, maybe a lot of these discussions take place elsewhere, tho i've been covering some of the topics pretty extensively. it seems to be a common thing that people believe COPPA and GDPR-K are limited to the USA and Europe. i'll attach an image i included in a comment. i think people need to know these are not just local laws. kickin' ass and raisin' awareness~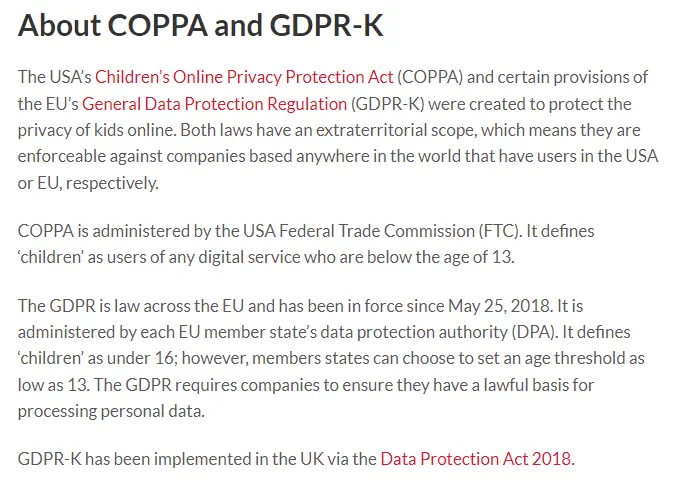 comments
rclal
2022-02-07
• 7 months ago
About the Metazens ,The Metazens are the citizens of the Metaverse, a diverse range of personalities found across multiple blockchains (First mint DeSo, then Solana and ETH). Your Metazen NFT is a membership token in The Art Collective DAO, a place to curate, collect and exhibit NFTs in the DAOs virtual gallery. Do join the discord link below to know more👇 https://discord.gg/JU9BS37rp6
kitty4D
2022-02-07
• 7 months ago
i'm confused lol but the metaverse still exists in the real world, so it's not a magical escape from these laws, if that's what the implication was :) i HOPE people don't think anything like that. it could be a dangerous road for many reasons.