Post by kitty4d
2022-01-21
• 8 months ago
IMAGE
quoted repost
StarGeezer
2022-01-21
• 8 months ago
Do people care that much about the resolution of profile pictures? They are terrible, but I kinda like how that subtly sets the tone that we're here for content more than vanity.
i did a test for you (i didn't post anything on twitter, but this is what it would look like) now, for a platform where we should be getting encouraged to onboard new users, how does this kind of thing look when we share stuff on other platforms in order to try to bring people here? don't look dat great!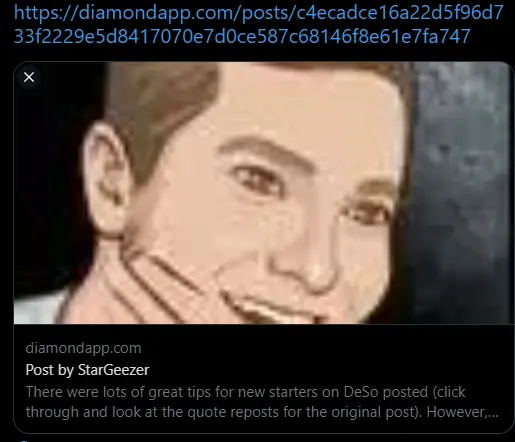 comments
StarGeezer
2022-01-21
• 8 months ago
Very true - it should at (very) least reduce to a side media card rather than the feature image version. Posts with images work better, but the above is dreadful!