Post by kitty4d
2022-02-07
• 7 months ago
IMAGE
so, just some more updates from my adventures on the $HIVE blockchain
https://peakd.com/register?ref=kitty4d
https://ecency.com/signup?referral=kitty4d
made 2 posts in the last 4 days, right now looks like i might pull in like $10 but i can continue earning on them until they're older than 7 days. i'll also pull in some amount of side-chain tokens from whatever their smart contract system is- every post i make, i tag in certain ways that lets me earn alternate tokens. any use to them? dunno, but i love tokens lol. (multipost, click for more)

comments
kitty4D
2022-02-07
• 7 months ago
so i mean, i have like 80 bucks there now, i've made around $150 in total from posting there. if i devoted all my time to posting there, i would certainly have earned more. i've made 2 posts in the past 8 days, that's about the pace i've kept.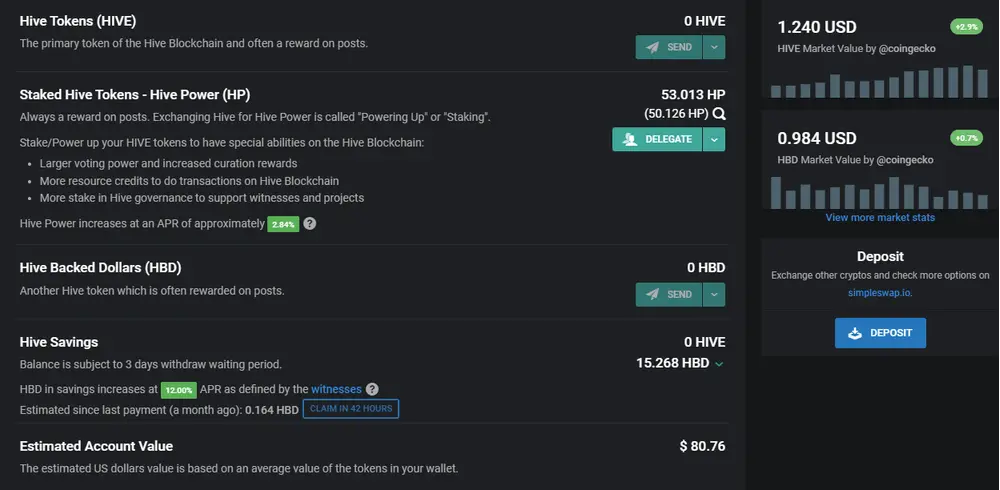 kitty4D
2022-02-07
• 7 months ago
and this is the most recent post i made. my last 2 posts (past 3 days) have a total of 86 upvotes and 31 comments, i still have only 36 followers (though i don't think followers are necessarily as important there). https://peakd.com/hive-196708/@kitty4d/youngest-gray-cat-a-day-in-the-life-of-her-guardian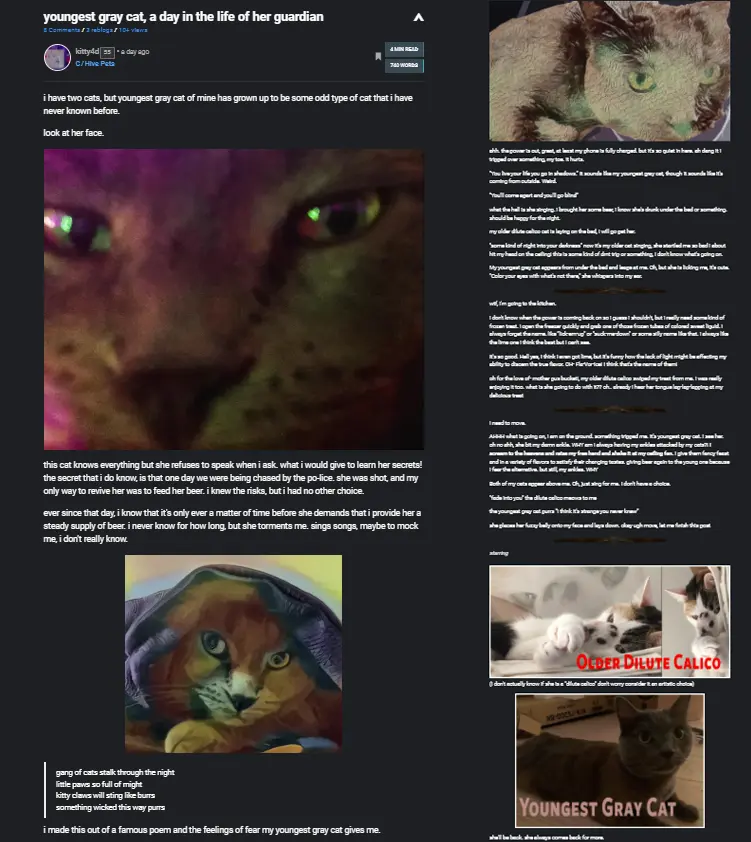 hugetiny
2022-02-07
• 7 months ago
I was wondering what happened after 7 days. Do you still earn at the same rate? Do you get paid on a rolling basis from each incremental vote?
kitty4D
2022-02-07
• 7 months ago
i think it might just go to the communities, or perhaps after 7 days the vote itself just isn't worth anything anymore so there's nothing to actually earn from it anyways. that would make sense. people who curate and find interesting new content are bringing it to the attention of others, if you haven't found it for a week, you're not really contributing anything anymore, so your vote is worthless. i don't know for sure, but that makes enough sense that i'm just going to believe it.