Post by kitty4d
2022-02-22
• 7 months ago
IMAGE
how many times i gotta predict the future before people stop calling me crazy i even said it to the people who asked me privately big things but whoami just a new person i guess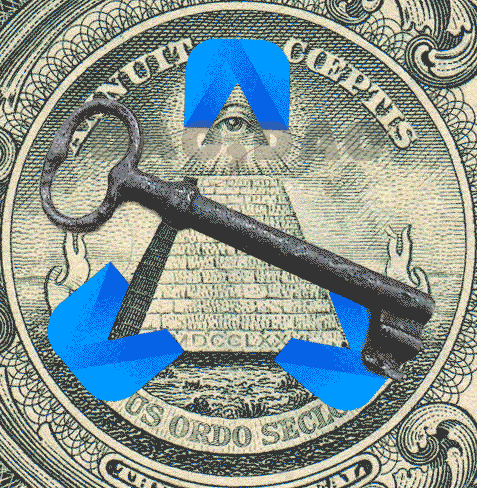 comments
LUI5A
2022-02-22
• 7 months ago
How is saying 'big things' here a prediction of the future? 🤷‍♀️ P.S. I may have missed something important to crack your puzzle… 🤔
kitty4D
2022-02-23
• 7 months ago
i don't have any puzzles to crack lol and i've predicted things twice now on chain, whether or not me saying big things and big things happening today means you think i didn't predict anything (i could have said it about yesterday, nothing big happened yesterday though, so i feel like i was spot-on), that's okay :) i'm not trying to challenge other soothsayers or anything
LUI5A
2022-02-23
• 7 months ago
What predictions were those?
kitty4D
2022-02-23
• 7 months ago
i don't understand, do you take offense to the fact that i have made predictions twice about things on the platform and ended up being correct? :D
LUI5A
2022-02-23
• 7 months ago
No at all. I just really don't know what predictions were those and asked. But I think it's weird you'd take offense in me asking 🤷‍♀️
kitty4D
2022-02-23
• 7 months ago
LOL i don't take offense at all! i predicted that anyone who asked people to change their FR to 0% might be someone looking to exit the platform soon, back during the coinbase week then the past 4 days or so i've been posting about something big happening on 22.2.22, i even had said i thought it was going to be deso foundation who would be releasing something. but i was also just being crazy, it's part of my character LOL
LUI5A
2022-02-23
• 7 months ago
I love the 'coincidence' in my 'predictions' as well - it's kind of a crazy feeling, cause many times it comes to you before you figure out why. Still, the right name may be 'wild guess', and hitting them on Deso isn't such a crazy thing to do. Plus, you know that there are many 'big things coming' guesses flying around. Someone will eventually hit that jackpot 😅 Love a take-no-offense, person BTW ✌️
kitty4D
2022-02-23
• 7 months ago
fyi this is what i'm dealing with because i kinda called something happening. now crazy people think i must be intensely involved LOL. https://diamondapp.com/posts/1ef7755ef93f7216f23295b23b031558300fdac42105b9b3512ec5b5fc79d154 how could i have known? ahahah. i'm trying to get him to bet on it with me, put his money where his mouth is.
LUI5A
2022-02-24
• 7 months ago
I really tried my best to keep up with the storyline, but it's like link loophole and I keep getting lost 😅 The more intricate the story goes, the more I need a simple, short summary of it to catch up… …And just so that's clear, I really trust you are one of the best Deso 'predictors' out there 😉
testr
2022-02-22
• 7 months ago
Do you want to play a game?
kitty4D
2022-02-23
• 7 months ago
sure sid, what's your favorite scary movie?