Krassenstein Twins ✅ Co-Founders @NFTz (NFTz.me) ✅ Co-Founders of NFT Projects: @BitCloutKids & @NaderHeads Check our NFT collection: krassenstein.nftz.me
IMAGE
WARNING: We just lost money in an elaborate scam run by someone impersonating @WhaleSharkdotPro on Twitter. He is telling people that he just launched the BitClout account @E1337_pro. Don't fall for this scam. The real WhaleShark_Pro Twitter account has just one underscore in its name (not 2), and the real @E1337 does not have "_pro" at the end. Luckily @Chaus warned us and we just lost our $80 FR.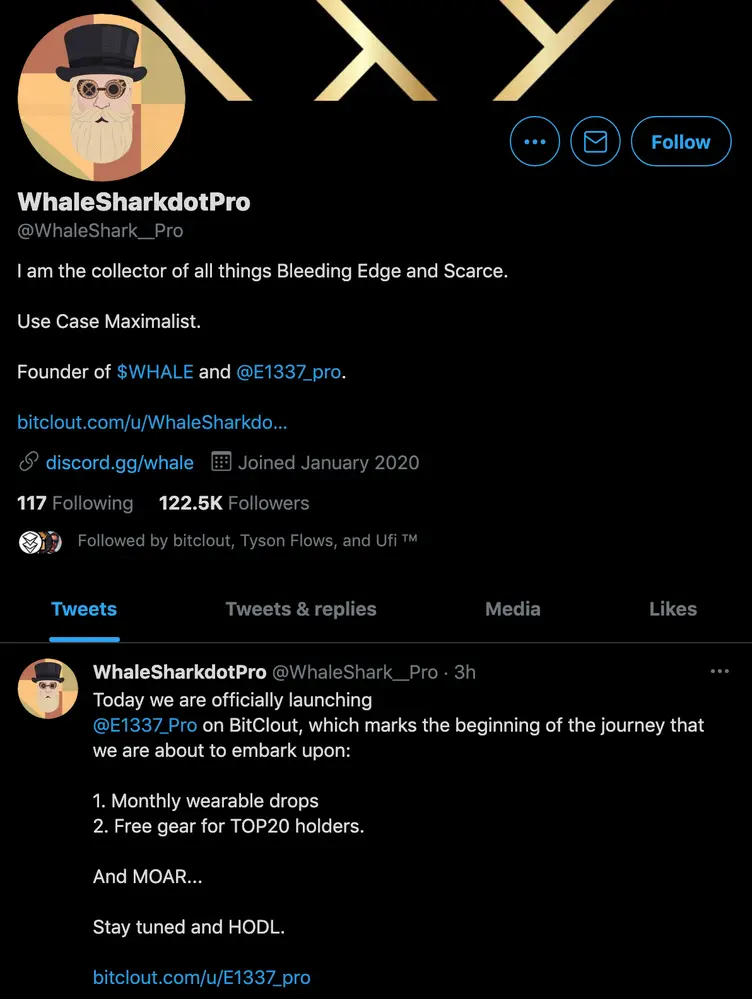 comments
wow its just gets more desperate every time. if this keeps happening people will be afraid to invest in any unverified account which will hurt the community. thanks for pointing this out bro
Thank goodness we have creators like you guys to guide us in the right direction.
Wonder how @bitclout following this account.
thank you for the heads up 🤘
😕
Thanks so much for the heads up guys!