💎 CMO, MELT Media 👏 CEO, HYPED - NFT Ticketing 🤝 Web3 Marketing & IP Licensing 📲 DM for press
Alright, I can't believe I have to bring this back up, but here it goes: STOP DRIVING AWAY INFLUENCERS. Guys, I don't know why this is so confusing to you, but the platform fails to scale without users with an audience they feel comfortable onboarding. Part of what makes them feel incentivizes to stay is the audience currently here needs to actually feel engaging. I've heard so many users on the @NachoAverage call, on Clubhouse, and in my DMs on both IG and BitClout complaining about influencers, as if they aren't quite LITERALLY what will make or break the platform. I was speaking to @Daniklass, one of my favorite influencers I've met through BitClout and a smart as hell social media strategist, and we were discussing some of the flaws that need addressing. She shared this, which describes the dilemma perfectly: "Why would I, as an influencer, post on [BitClout] and get 25 likes and a couple comments from random people that aren't going to really do much for me. Versus post on [Instagram] and get the recognition that I know I can?" The platform is not valuing those who can stimulate growth well. Let's change that and focus on giving influencers a reason to stay. To that point: Another awesome influencer @Beccaabrazil has been gone for 2 weeks and @dharmann has been gone a month. You want to know why? The audience here isn't engaging! If you want this platform to succeed long term, keep the people who can bring that to life on the platform.
comments
@illuMEMEnati Grab your chair...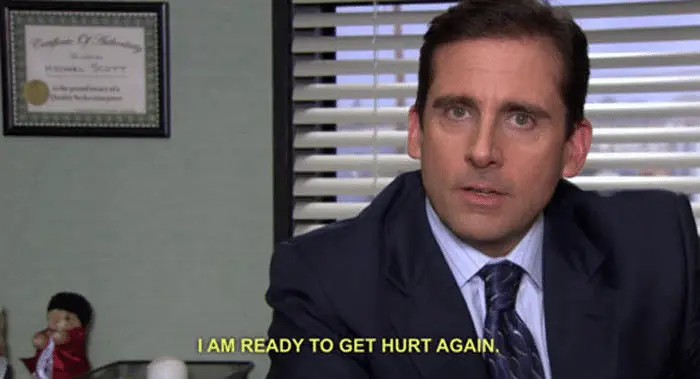 Okay after reading I feel like some of these influencers want instant gratification and this platform just isn't big enough yet. The people you mentioned had numerous global feed posts with 30+ comments and likes. The fact of the matter is that RIGHT NOW, that is Bitclout viral.
I think this is what is known as the Prisoner's Dilemma
I disagree. I can go post to FB at any time and get thousands of likes on a meme. I'm doing it here for what it may mean for me in the future.
I more meant that the people who can drive increased adoption, thus heightening engagement, are not currently recieving enough engagement, this leaving, which stifles adoption
I can agree with that. They're not going to get the engagement they want without bringing their following. They're not going to bring their following without engagement. The Bitclout Paradox.
Don't look at me. I was nothing but welcoming to @lorengray
rofl..that's some funny sh*t..
I could not agree more with this. the original growth hack strategy was centered around influencers because, as you correctly point out, these are the guys driving scale...we need to change our attitude and give them a reason to stay
Exactly! Clout is in the name for a reason. They didn't call this thing BitCreate. Attention is a tool. It's built for those who have an audience to be speculated on. The current sentiment boggles my mind.
I agree with you. you're right
We need influencers on BitClout because their attention cultivation skills help negate established social media's network effect advantages. ❤️ da influencers
Who's driving them away? I agree with your sentiment, I'm just curious who's behind it. I haven't seen it. Influencers aren't here cuz there's no reason to come. Chicken/egg situation. When there's an offramp there'll be more incentive, but for now they can't even monetize.
In my (highly unpleasant) one day on Twitbook, the magnitude of the audience and degree of engagement did blow me away. Why indeed would an influencer remain stagnant on here if they could reach 1000x as many elsewhere. Only those with huge commitment to decentralisation etc.
Most influencers don't understand the value prop of decentralization. But they understand the value of the creator economy, and monetizing their audience directly. We should leverage that, then engage enough they have a reason to stay.
Yep. Adoption is great but I have seen so many users fall off and leave- back to wherever it was they were before- obviously somewhere that was giving them something better that BitClout. Retention and engagement are key.
Great point Rhett. It makes posting a fun game because at any point u could get a bunch of diamonds or someone buying you coin. Great way to entice influencers for sure.
Your insights on this are astute. I hope to fuck your message is getting out there- needs to be heard by everyone on this thing.
You are shining the light on possibly one of the most core issues that the BitClout community needs to address- if it wants to remain viable in the long term. Addressing this and strategising accordingly is crucial. A 6 time Mr Olympia can't even get more than a few likes!
I think it's a core demographic issue. I like the platform, but I don't think it has longevity if we don't put conscious effort into retention as well as adoption.
100%! I cannot agree with you more @thedoctor and @sirrhett
1.verification should be improved 2. Creators should receive more benevolent treatment, especially known creators, known before @bitclout 3. Adoption of non-English languages 😊
#2 is what resonates most with me. And for #1, we shouldn't be verifying anyone who isn't a known public figure.
Now look here @radaternovnik , the only reason she is still not set her coin and other stuff, is that I had to personally interfere, so she would get the start capital; problem was solved, but now she is too busy 😊
Also if they are leaving in droves when they just showed up is telling. This site is not about the instant gratification they feel entitled to. This site is about commitment and HODL.
The audience here isn't engaging? That's inaccurate. Perhaps influencers just haven't figured out how to connect with them here yet.
exactly
The audience here is a small niche that doesn't engage with content outside of their niche, with the ocassional anomaly. Sure, context matters, but when all the influencers are leaving in droves, the communication style isn't the problem, the user demographic is.
Gee I wonder what it was like when Twitter and IG started...
well, what about the new influencers? I'm all over any and all social media sites ( singleshotshow.com/elrick-erikose-social-media-exposure-manager ) , but never I had such attention as on @bitclout :)
I totally hear both sides and I think that there is something to be said for both. I see there are some influencers that are posting content and doing great things for the platform. I also believe that that starting from 0 for a true person of influence is a blessing. Cont👇🏻
4 all the big influencers and celebs that I have brought on that had reserved accounts the one issue they all had was that their friends and family could not invest in them first at the low price. Activity is essential to the platform in my experience no matter who is posting👇🏻
Right now I think what we need for a bunch of the influencers from Clubhouse and IG is a real convo on trading and the in's and outs of the platform. When you add monetization it is vital for people to have a clear understanding or the first time someone sells their 🪙 people👇🏻
will freak out and turn on the platform as we have seen that result already. Just my 2 cents would love to hear what you think @SirRhett
I've been enjoying @Daniklass'post so much Yet..... PROJECTING MUCH? "25 likes and a couple comments from random people that aren't going to really do much for me." We love your content Please keep showing up sharing Trust we value you.
Projecting? This is a direct quote and I'm not an influencer, I'm a marketeer that works with influencers. I think it's a shame that so many have stopped being active. I love @Daniklass's content too, which is why I referenced her opinions on the platform.
The platform NEEDS to find greatness from itself, or it will just morph into gab or some shit site where influencers go to hedge their bets.
Post good content -> get good engagement. Many "influencers" are just using this as a mirror for their instas, and they are not engaging at all. And they won't be what makes or breaks it. As with LITERALLY every platform, what makes it is its ability to CREATE new influencers.
exactly my point, NEW influencers :)
A lot of creators, and I don't mean the "smaller" ones aren't engaging as well. I was commenting a lot and barely got any response. Due to giveaways, FR-games and Reclouts of these, the visibility of any content sucks, so you have to visit every profile you follow to see sth.
You can curate your following feed. And here's the thing, which @JordanLintz explained quite well on @CloutTalks: they're celebrities. They don't have to engage the same way small creators do. They aren't starting from the bottom. Others should WANT to engage with them, not EXPECT engagement from them.
We are on a decentralized social media platform, where everyone should be equal. If they don't see the need to engage with their followers (they don't have to with every single one) then they can't expect to get the attention they want.
here almost no one reads the content .. a lot of people work hard and there is no attention. follow automatically in pursuit of quantity. Everyone reads this endless shit, which is carried by "guys" and a couple more who have endless access to global. very sorry 🤷‍♂️
I can't really say now that no one reads the posts. I've had really wonderful discussions under my posts.
well, there are of course exceptions .. for example: you and me
Mh. I guess we need to motivate the people more to read and interact with the content.
100%
Any ideas how?
I don't know .. I just remind people: ... read .. react .. sometimes it helps
The best interaction I got so far with questions and activating emojis (seems stupid, but it does work).
The value of Bitclout will have nothing to do with influencers or their "engaging" posts. Bitclout will be the underlying framework on which products you didn't even know you wanted will be built. (contd)
You will be able to log into any app, or site, or whatever with your bitclout user, and spend your bitclout on whatever they are selling. This is much larger than a social media platform or twitter replacement. This is how the internet will work going forward.
That's called a single sign-on, and it's existed for awhile. Doesn't negate the fact that if it wants to succeed as a social platform, influencers are essential for adoption.
what I am talking about is not the SSO. it's the entire monetization and framework that can be used by anyone and everyone. Social networks included.. but there are much bigger opportunities than twitter/fb/IG clones.
Just give all of the developers some time to build. It's like the app store when they first released the developer kit. Bitclout.com is equivalent to the light saber app when it was released. There will be some insane things coming.
The Influencers aren't f*ing engaging, no-one is driving them away.
Not quite true. A lot of them are putting in the work. But they're not meant to start from zero, like the average joe. They have clout from external platforms, which should be acknowledged, and only isn't being recognized due to the user base.
No, a lot of them aren't putting in the work on bitclout, they don't have clout until they start engaging on this platform. Many of them just think they can repost content from other SM here and just expect to get likes/comments/diamonds without any of the same engagement back.
There's a big difference between communication based platforms and broadcast platforms. BitClout is both. They come in with established clout, just like any other platform. The only reason that isn't respected is the demographic here. Many shouldn't have to engage in the same way
I don't understand why you think these influencers should just get instantly a million likes|diamonds|replies just cuz they are big somewhere else. Seems like you are trying to tell us all just to blindly comment/like/diamond/reclout etc just because someone is a celeb?
We all came here and grew organically by engaging with other users and creating content. Influencers feel that they are privileged and think that they will come here and will get engagement with zero work. THEY Have to engage with the community first before the community does it
I do not think that "Guys .." is a big loss .. This is a closed group that has taken over the whole "global", they communicate with themselves, invest in each other and answer those who paint their portrait .. I am not interested in them and are almost everyone is blocked
I gotta be honest, I firmly disagree with you and think this mindset is outright dangerous to the platform's longevity. Hating people for their success on here is foolish, and disincentivizes growth and effort on here. Questionable analysis
in any case .. i respect your opinion, that's why i am writing .. thank you
"..Hating people for their success on here is foolish"..these are not my words!!..they are not interesting to me..blocked because they prevent me from reading people of interest to me..that's all
Fair enough. I had interpreted your original comment as them not being of interest because of their coin price. I don't think it's quite as insular as described, but I understand your perspective. I just wonder about the adoption aspect
I want to explain .. If a person writes that he feels bad and you wish him health and for tomorrow you are interested in how he feels .. you are waiting for a reaction .. this is an elementary culture of communication ... otherwise it is disrespect .. This is just an example🤷‍♂️
I don't know that that's essential though. Some people will use this as a broadcast platform as opposed to a communication platform
Fair enough
broadcast platform ...very interesting..I didn't think about it..thanks
Here's my opinion. You see I'm really onto social media, I can literally spent my whole day just scrolling on my phone. I'd like to support my fave influencers/artists. To the point that I would follow them in other platfotms too.
As per the question on the post "Why would I, as an influencer, post on [BitClout] and get 25 likes and a couple comments from random people that aren't going to really do ....."
why get 25 likes if you can bring as an "influencer" your 1M followers in ig to Bitclout to hype you up. Right? That's why they have more than 500+ coin value to start with compare to normal creators like me.
Because they are "influencers" and investors here expect that they can bring more people here from other platforms and they can also introduce bitclout to other influencers
I agree. But the issue is that they're not bringing their audience to a platform that doesn't feel welcoming. So the existing audience needs to be of value first.