Femme fatale trapped in random & mischievous mind of a writer. Bylines: Wired, Newsweek, Guardian, Washington Post, Esquire, Variety, Playboy, etc. Katherinebrodsky.substack.com
In your opinion, what's the biggest issue facing humanity today?
comments
@mysteriouskat decentralization 😎
Inflation, glad $CLOUT is handling this but the world runs on fiat for now.
Free the planet from people)
Elon Musk is working on that....
And SARS CoV-2 too ))
Most people don't know 'how to think'.
Congrats! Your post is now in Global Feed! 🥳 You received one shining 💎 from us! Follow @GlobalClout to get latest data abut Global posters!
Brain washing and lack of tolerance
using plastic and burning fuel
* Racism * Sexism * Ageism * Capitalism * Hedonism * Narcissism * Casteism * Cynicism * TikTok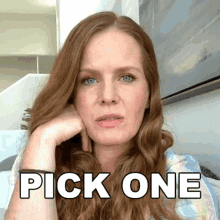 Climate change
Greed
government dis responsibility and money control from Central Banks, that big one, cause people loose whole life savings in fiat
slavery in one form or another. why do we have to be a slave to usd
advertising
Inhumanity in humans
Sheeple
centralizition