Designer. Entrepreneur. Samuraï. go.gracebaseme.com Projects ↓ 🦄 Startup: @Apolleo @Protagoniste 🐲 NFT: @RemedyCoin @DragonBallX My mission is to make DeSo more accessible, safer, and empowering, one interaction at a time. 🟦⬜🟥 📍 Geneva & France
IMAGE
Bitclout Journal. Day 1, 03.06.21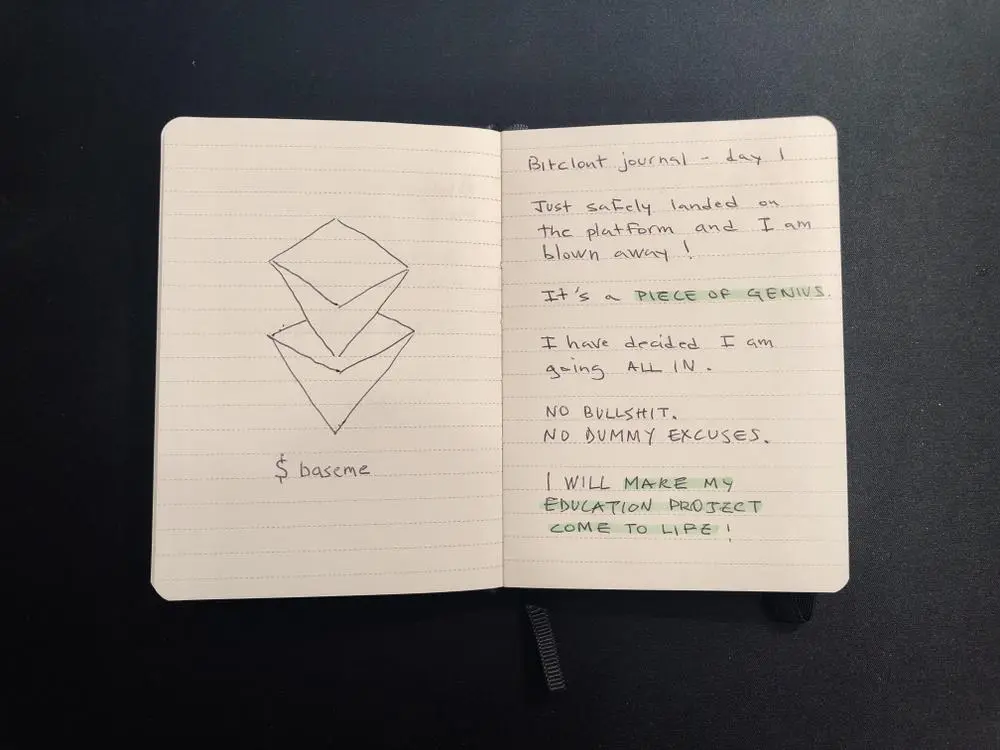 comments
Welcome onboard 👍💖
Thank you SG :) appreciated:) keep in touch !
Why not just write it in the post? I can't read it!!
Good question. I am trying something new :) I will make sure the photo is taken in a better manner tomorrow ! How does that sound ?
Perfect!
I got you!
Good start
Really ? Thanks 😊
😃
nice