Ukrainians on BitClout ⠀ Help Ukrainian creators find the shortest way to investments ⠀ Tag @ukrainianbitclout in profile and posts for 🔁❤️support ⠀ Founder @viktoriiasergiienko
IMAGE
There are just few people in Ukraine who know about @BitClout. ⠀ @UkrainianBitClout can change it. Our objective is active interaction between Ukrainians and BitClout. ⠀ Attracting new creators & investors we'll help people to actualize their talents, funds and increase popularity of the platform. ⠀ You should know @ViktoriiaSergiienko, entrepreneur and media person. It's her who founded @UkrainianBitClout, @SertsiaGolos and, obviously, @ViktoriiaSergiienko. ⠀ Right now there are over 3 700 people in these communities. ⠀ But our potential is much greater. Out of BitClout Viktoriia has founded large online-communities followed by ~160 000 people. ⠀ Let them bring their projects and investments to the world community. ⠀ @UkrainianBitClout aims to create landing page that will clearly explain the availability and benefits of BitClout. ⠀ Also it will help with registration and the first steps so people feel comfortable using Bitclout. ⠀ Support us please to make it all real.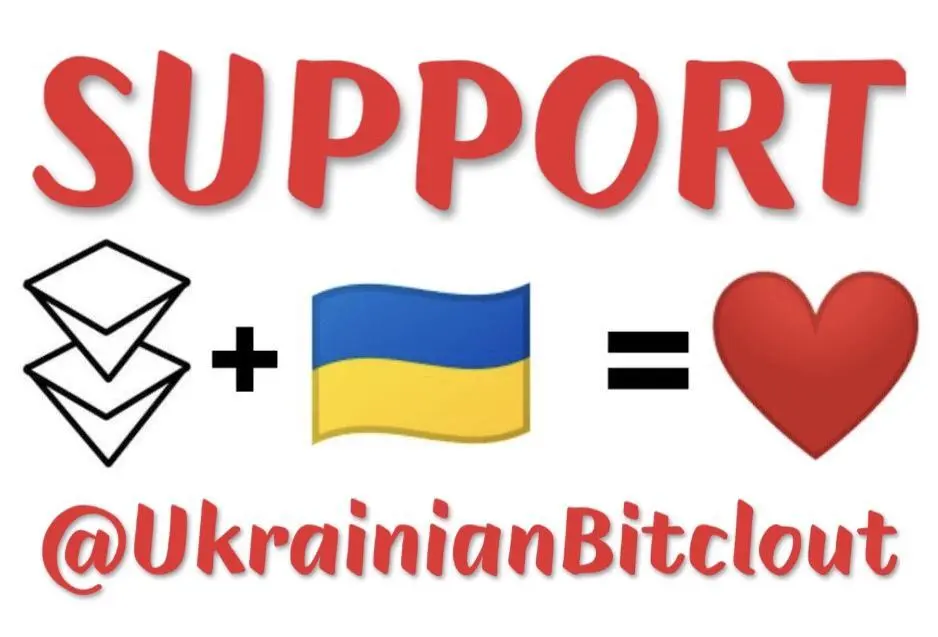 comments
@SertsiaGolos @ViktoriiaSergiienko @UHOLOS @AStrelianyi @OksanaMukha @TOUCHE @MWAH @MuHaHa @TonyWrite @Olga_Ansari @yuzik @minen_ko @Bilogorskiy @tskovalchuk @Kyiv @GeneGMB @Ukraine_NOW_ua @S_Yasynskyi @ingafrunza @kateryna @Mogylnyi @Sashko @Ozadorozhnyak @pavlobilyy
Ну... спільнота Мастодон, наприклад, існує відносно активно. Із бітклоут все трохи складніше.