Murkury
2021-08-19
• 6 months ago
Music Producer/DJ/NFT Artist 🔊 Listen: soundcloud.com/djmurkury ☿️ 💎 1.0 $Murkury Coin = Lifetime Pass 4 Shows 🥇 NFT Collection: murkury.nftz.zone Co-Founder of The Undergrowth, Asheville Bookings:
[email protected]
Connect: instagram.com/djmurkury/ Owner: @CloutFest @DesoVinyl @theundergrowth @DesoBass @PlanetMurkury
IMAGE
NFT
'Paradigm Shift' Every synth in this track was made using a picture of the BitClout logo converted into a wavetable. This is the only copy of 'Paradigm Shift' that will ever be made available for download/purchase. Unlockable Content: ☿️ 15% of all Streaming Royalties ☿️ A Signed Vinyl w/bonus song ☿️ 16/24bit Masters + 16bit Premaster ☿️ Full Ableton 11 Project File ☿️ Custom 'BitClout' Serum patches ☿️ 24bit Stems for Remixing ☿️ 1080p Cover + Animation CR% 10 CCR% 15 Artwork/Animation by @Lavier Mastered by Makak ℗©2021 All Rights Reserved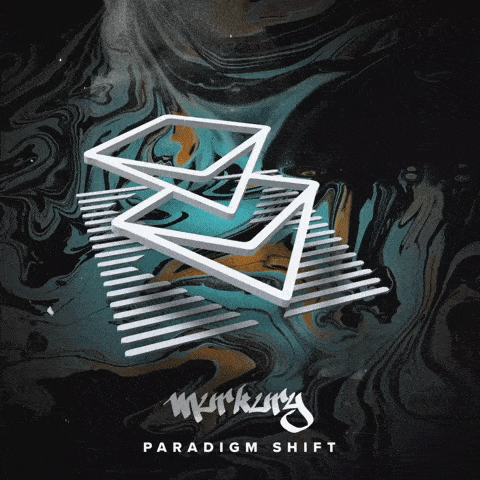 comments
Murkury
2021-08-20
• 6 months ago
Unlockable Content included in the 'Paradigm Shift' NFT, Explained: ☿️ Ability to claim 15% of streaming royalties for 'Paradigm Shift', handled through soundcloud and distrokid's split pay feature. When the NFT is sold, the right to claim that percentage of streaming royalties transfers to the next owner. ☿️ One voucher to receive a signed 12" 45rpm Vinyl Record of 'Paradigm Shift' with a bonus track on the back. Only 2 will ever be pressed; one for me and one for the NFT owner. The vinyl will be shipped when I receive them from the factory and sign it. Signed Vinyl only guaranteed by Murkury in initial sale. ☿️ Exclusive masters. The 16 & 24 bit masters by Makak will never be shared outside this platform. 'Paradigm Shift' will never be made available for download or purchase by Murkury and will remain an unreleased dub for life, except to anyone who owns this 1/1 NFT. Distribution of the original 'Paradigm Shift' by Murkury is illegal. ☿️ Full Ableton Project File. All the (royalty-free) samples. All the sound design. With Ableton 11 Suite, NFT owners will be able to see the entire production process for 'Paradigm Shift' and see the different stages of sound design, audio processing, resampling, refinement, all the way up to the final mixdown. ☿️ The 'BitClout' Serum Patches. 4 synth patches whose wavetables originated from a picture of the BitClout logo, manipulated by Murkury. The root of all the synths in 'Paradigm Shift', NFT owners may use these custom synth patches in their own original productions. ☿️ Stems for Remixing. Any present/future owner of this NFT may use these stems to craft a unique remix and publish it as a free download. Any NFT owner may monetize streaming royalties on their remix and keep 100%. ☿️ 1080p Cover + Artwork Animation by @lavier representing the BitClout wavetable used in the production of 'Paradigm Shift'.
Murkury
2021-08-27
• 6 months ago
More info: Since I'm treating royalty splits as I would any artist collaborator or contributor, an account on distrokid and soundcloud is required to claim royalties on all streaming platforms. Once I receive a message from the NFT owner & have confirmed their email/username, they will be invited via email to receive 15% split payments on 'Paradigm Shift' to their paypal by my distribution platforms. Upon initial sale, Murkury will also cover 1 year of subscriptions for 💜free💜 if the owner doesn't already have soundcloud premier/distrokid ($40 value). In the email from distrokid, there will be a 50% discount (making it only $10 a year). Soundcloud premier accounts are just $30 a year, but again, I will cover the first year:) Managing splits this way means that my distribution services will handle all the leg work, tax info, etc. and the NFT owner can enjoy their their streaming royalties passively as the track gains popularity along with my career. Vinyl will 180grams 45rpm, 1 track on each side. NFT Owner will be responsible for transferring vinyl in the event of a resale.
adotmays
2021-08-31
• 5 months ago
ya music is so patiently TRIBAL dig that. RIGHT brain cataly$t. loveREBEL (v.NOUN) $hit fo sho and always glitched in some fashion.
Thortorrens
2021-09-10
• 5 months ago
Fuego 🔥
CyrusAbrahim
2021-08-22
• 6 months ago
Just added this to the @GiftClout showcase that dropped today 💝
SirRhett
2021-08-20
• 6 months ago
Tell us more about how royalty distribution would work on your side? Interested, but need more info to make any moves
Murkury
2021-08-20
• 6 months ago
For sure! Basically, once I receive a message from the NFT owner (there's a secret password in the unlockables that must be used in addition to their BitClout username to verify NFT ownership) I'll simply plug their email/username information into the Split Pay feature on SoundCloud and Distrokid allowing them to claim that royalty % to their PayPal. The NFT owner will need to have a distrokid and SoundCloud account to receive royalty splits but once they do they'll just receive royalties automatically for as long as they hold the NFT. Distrokid accounts are 20$ per year but the NFT owner will also get a 50% discount if they need to set one up. Upon resale, the royalty voucher in the Unlockables is transferred to the new owner who can choose to claim that 15% themselves by reaching out again:) This way, taxes and documents for royalty payments will be handed through distrokid and all I have to do is switch the Split Pay% when necessary!
BrixBoston100
2021-08-21
• 6 months ago
what are you hoping to sell this for?
Murkury
2021-08-21
• 6 months ago
Thx for asking! I do have a reserve price in mind but I kinda want to give some time to see what the market values it at. If it doesn't land close in a couple weeks or so I'll post my reserve price for everyone to see:) but I'll send u a dm with my minimum for homies so u can get an idea what I'm asking for! Biggups💜🙏
neverwelcome
2021-08-19
• 6 months ago
❤️
CryptoBarbie
2021-09-09
• 5 months ago
s00000 siiiiiiiiiciiiikkkkkk
loveghost77
2021-08-19
• 6 months ago
💜👻🖤👻💜
Nitsua
2021-09-16
• 5 months ago
Damn man it is cool to see peeps from the scene on here! I have seen your music around. I work as an artist manager, with some artists from your realm.(jonteal, Sixis,Tempplo,Dende,etc) Would love to connect.
Murkury
2021-09-16
• 5 months ago
Welcome, good sir!!! those artists are all amazing and some of my favorites! So so so glad you are here 🥰 I just sent you more of your own coin 🙏💜
Nitsua
2021-09-16
• 5 months ago
You rock friend! New to this platform, plan on building things out here soon enough! Can't wait to see where this goes! 😄
jimmy8dmt
2021-09-21
• 5 months ago
This is the coolest thing I've seen (and heard) in a while. Great job!
ShonDrums
2021-10-26
• 4 months ago
Wow bro! This is dope! Idk how I'm just seeing this @murkury 🔥🔥🔥
Wow 💜
MapofIdeas
2021-09-27
• 5 months ago
Nice
Bad ass!!!!! sounds amazing!
KRT
2021-09-17
• 5 months ago
✨🖤🙏🏻
and a soundcloud link! Im impressed
AnnaAwe
2021-09-08
• 5 months ago
Wow, that's genius!
R33PTILIA
2021-11-08
• 3 months ago
This is like... INSANE AMAZING DELICIOUS!!! I just made a GT and listening to this haha
TheSaltySultan
2021-09-20
• 5 months ago
This is freaking beautiful!
Brorio
2021-09-12
• 5 months ago
Just placed a bid! Fantatic! :-)
Murkury
2021-09-12
• 5 months ago
You just placed a bid of 30 cents on an entire song that took me a month to complete.🤣👏 try again
Brorio
2021-09-12
• 5 months ago
Ah, sorry! Have spent almost every clout, so couldn't bid any higher :-)
Zenja_Gammer
2021-11-20
• 3 months ago
Cool
Budovski_ErronWhite
2021-10-31
• 3 months ago
DaMama
2021-09-09
• 5 months ago
RAD!🤘
NemoCoin
2021-09-26
• 5 months ago
WWAAAOAOAOOOOWOWWWWWW
LOFiZE
2021-11-13
• 3 months ago
Curious how you payout the 15% of all the streaming royalties, is it automated or manual payments?