IMAGE
What a great experience in Miami. Enjoyed meeting with long time and new investors! Big shoutout to @Artz for your recent investment!! And a special thank you to @Maz @JakeUdell for recognizing who I was and the support so many weeks ago!! @Artz @Maz @ClayPerryMusic @ChetBlong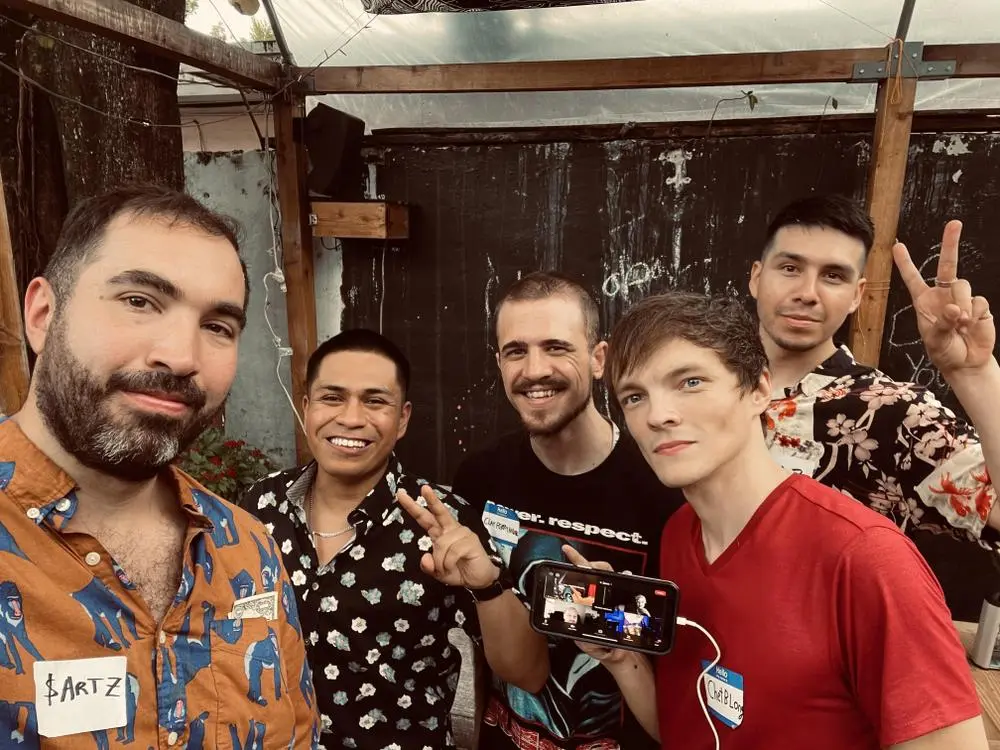 comments
Frame that picture!
Great idea!
Bro, I've never seen you smile so big. Happy that you are happy 😁
Wish I could have been there! @chetblong has me dead with the @NachoAverage call everywhere he goes. 😂
Awesome @knight10! You look so happy here! love it
You'll be there next time!!!
Yes! wouldnt miss it :)
You're the man Jeff! 💪 Pleasure meeting you bro .
YO,Que Bola Miami! Our Miami nights Soon our Miami mornings Fully enjoy both You're home soon enough Miami to Miami WE DECENTRALIZED! BitClout world smaller Enjoying YOUR Miami WE HERE TOGETHER! Our BitClout world now Miami mas cercana @BitCloutMiami Have fun & Stay well,Be
Congrats! Your post is now in Global Feed! 🥳 You received one shining 💎 from us! Follow @GlobalClout to get latest data abut Global posters!
👀
Awesome to see people who started out as strangers months ago now meeting up and chilling in real life!
You'll be here next time!
😁😁
Nice to meet ya
Same man! Great experience!!
So legendary!
"In your light I learn how to love. In your beauty, how to make poems. You dance inside my chest where no-one sees you, but sometimes I do, and that sight becomes this art." – Rumi
Nice one :)) glad you enjoyed :))