Wife of @ZugasZugson Mother of @StellaG Art apprentince of @yigitcakar Currently working on "Zodiac Unicorns"
IMAGE
Since I fortunately still have vacations 😁 I had the oppertunity to watch a few more tutorials about painting with oil pastels. 🖍️ Here is the finished work ❤️🦉 Have a lovely evening my friends 🌕 #art #artist #nature #moon #oilpastels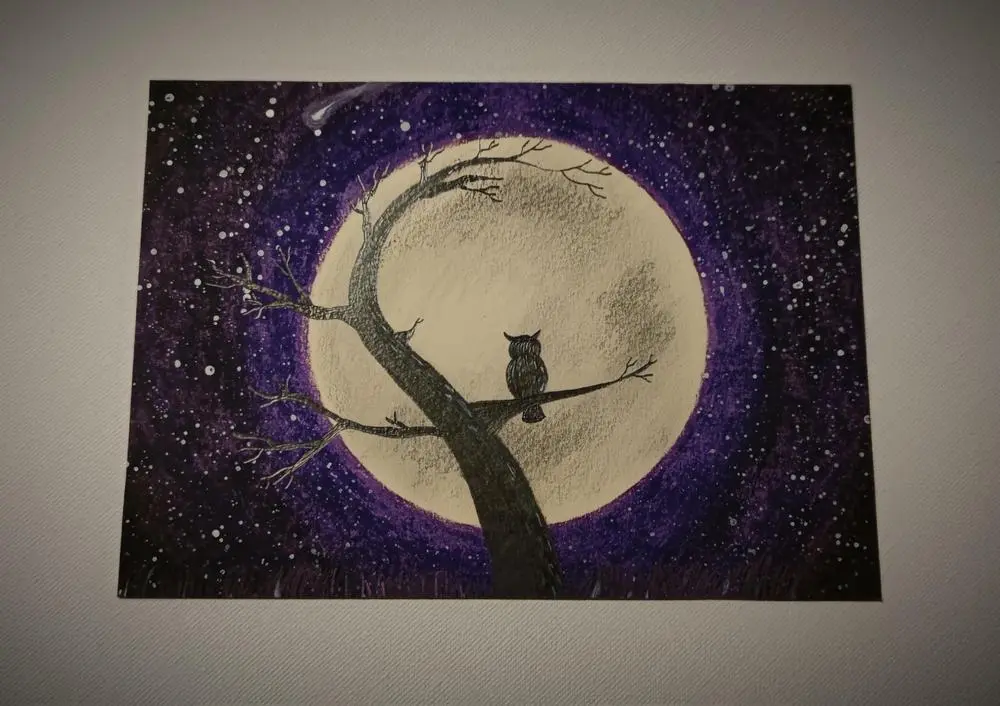 comments
@cloutexhibition
Wow, I love it!
Thank you ❤️
You deserve even more, creators like you should be sent to the moon quickly.
That's very kind of you. Also comments already give me the feeling that my work is valued 😊
Your job is great! I haven never been good at drawing, but your painting show how much love you put into it and that is very valuable.