Helping creators launch public & private rooms for their holders and followers! jam.jamclout.com Team: @avinashdubey @Jahnavi Backed by: @hov
IMAGE
Excited to announce that we have graduated from the hacked together logo that we used for a hackathon we joined nearly 3 weeks ago. A lot has changed since then. Our team has grown by 300% and we are going to be firing on all cylinders to get the app where we want it to be. The next couple of weeks are going to be exciting! We want to thank all of the supporters who have helped us to get to this point!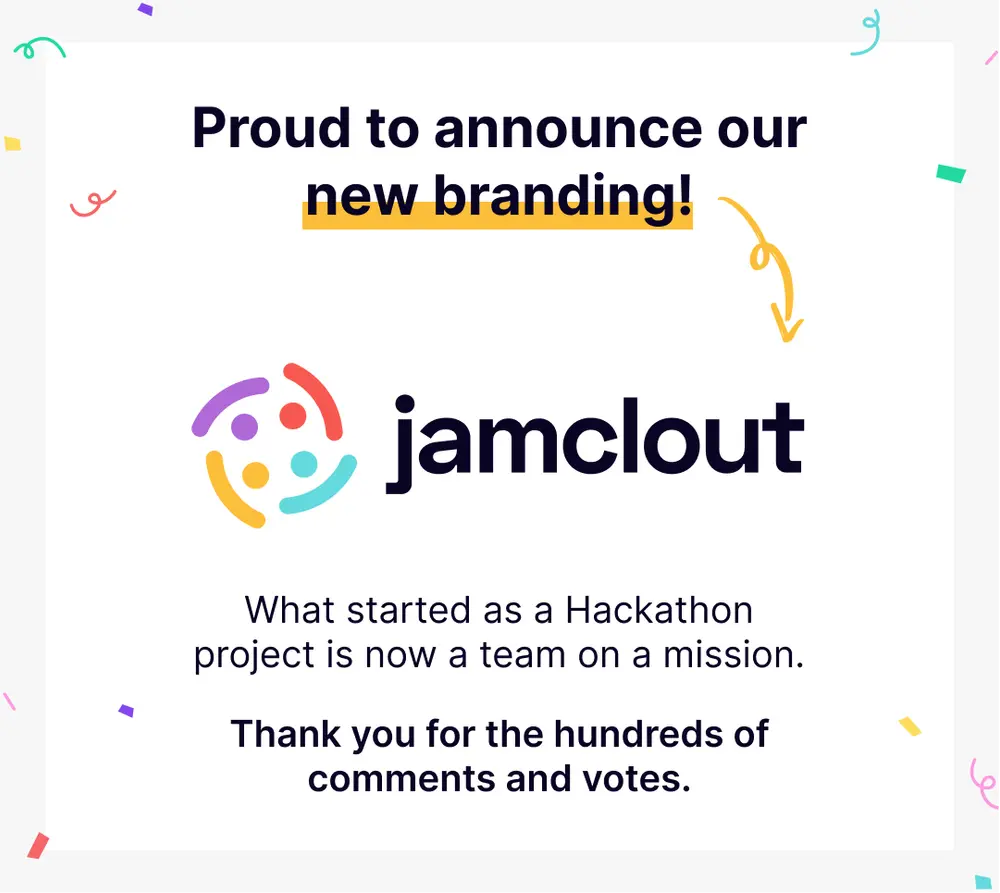 comments
Congrats on nailing the logo. The buttons on your website don't work yet... or is it a bug?
Thanks for catching that Charlie. The website release is tomorrow. It isn't responsive yet and there are a bunch of issues. Will be announcing the new website tomorrow.
Congratulations @jamclout
Thank you! Glad you liked the logo now we hope a lot of you will be setting up rooms next week!
Gotha, jamclout is tagged on our bio.
The logo looks on point. 👏🏿
Thank you!