A nightly digest of far-out experiments, sick posts, general absurdity, and everything in between happening in the world of DeSo & BitClout... Ready to dive in? 🐋 READ IT HERE:
https://bit.ly/btstdy
by @ASG @nvo @dripcult & you.
IMAGE
Good morning whales and minnows ☀️🐋🐟 Here's what happened yesterday 👇🏼 037. Long-Weekend Recap: Drops on drops on drops.💦 Read it here: bit.ly/3yU6hmH Mentioned: @diamondhands @hughjiang @blockchain @tijn @maebeam @tysonflows @dripcult @sidz @0xjack @millytamati @jakeudell @ksenia_tree @sourdough Guest cover design by @patrickassale ♻️RC to save the 🐋s!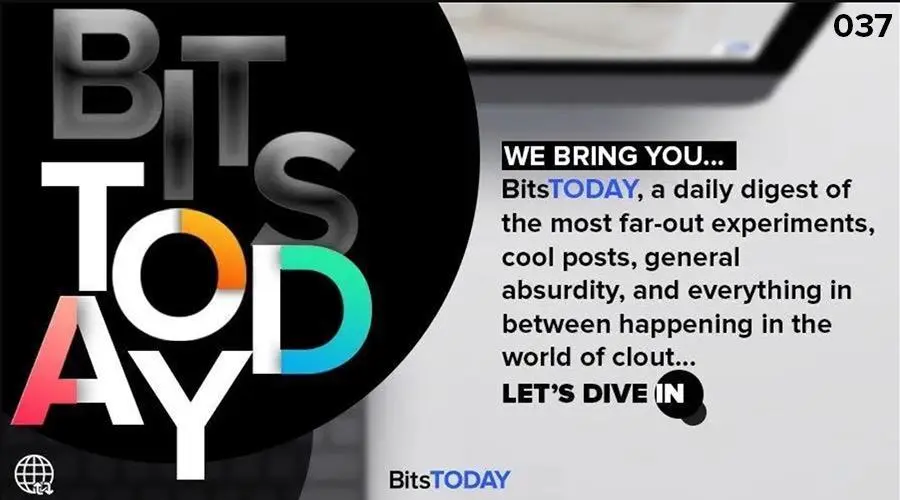 comments
Least expected that my comment would get noticed here. :)
WRONG