The security guard willing to risk her job to look out for @nachoaverage's @chetblong
IMAGE
Having dinner with @chetblong after a this car accident am happy I meet him today, God is good all the time.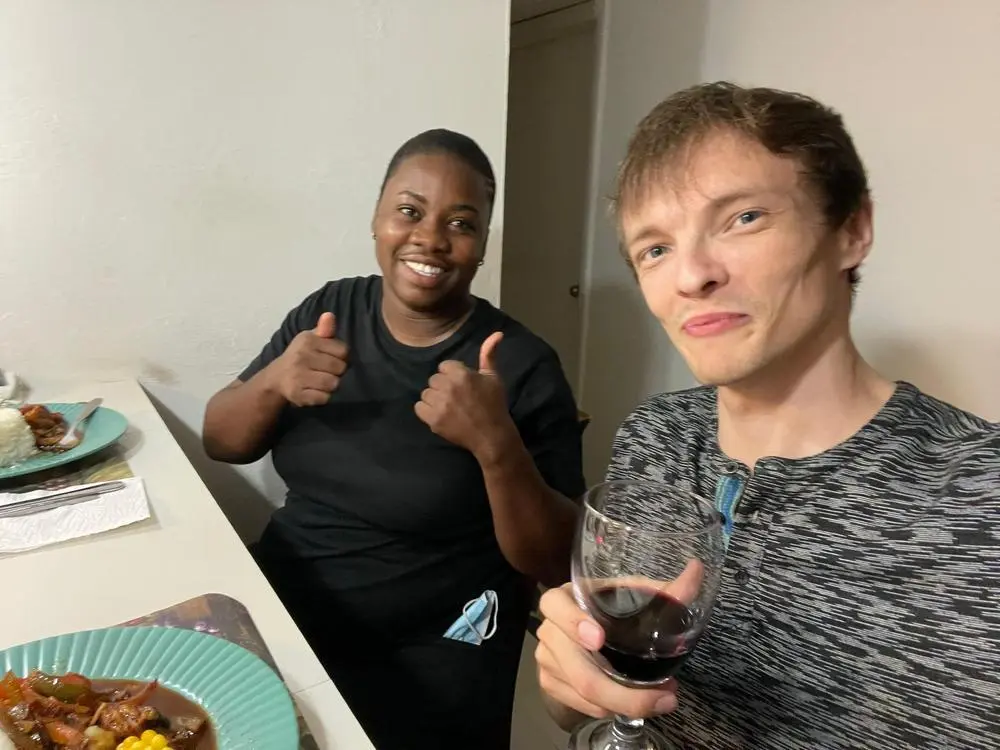 comments
Amen
Love it!
Amen to that, sister! We are so happy to have you with us here now ❤️ Much love!
Welcome to BitClout gurl!
Thank u💕
@ChetBLong you a real one!
Thanks brother. You are too!
Beautiful story
Yes it a beautiful story I take him home for dinner lol
Glad you're here to tell the story. Rest up! @chetblong
💜💜💜
💕💕
Welcome to Bitclout...thank you for making sure the home is good. @nachoaverage Fam
U welcome I try to help him the best way I can lol
Inspiring story 🙏🏻💖💫
Amen. The Lord's ways are impenetrable. He has turned the inconvenience caused by @ChetBLong's car accident into joyful moments. Rejoice in this budding friendship. The friendship doubles joys and halves sorrows
You are an amazing soul 🙏
Great story. 👍
Good job girl, welcome to the family. I am glad @chetblong is doing ok.
👍
Thank you for helping the home. Welcome to the Fam.
Yes thank u
Thank u so much, I will help him anytime
Thanks from my hearts has spread the values of goodness 🙏🙏🙏
U welcome 💕
Welcome to bitclout! 🙌 @chetblong will surely guide you along the way!
hello
Hi there 😄
Cheeettt!! Cheers to being alive bro! 🙌🏽
👌👌👍🌱💌
Welcome 🤗🤗
Thank u💕
💗💗💗
"TOGETHER WE CAN MOON" PROJECT Hi @celinejamaica We are pleasure adding our money flow to your coin Investing in us your 💎 and we are going to invest back in you: 1💎- 4💎💎💎💎: double x2️⃣ 5💎💎💎💎💎 : triple x3️⃣ 6💎💎💎💎💎💎 : quadruple x4️⃣ @diamondrain @moontogether