Post by kitty4d
2021-12-24
• 9 months ago
quoted repost
mcmarsh
2021-12-23
• 9 months ago
We really need to get this guy on Deso @FastFreddie @AlexValaitis https://www.justgiving.com/crowdfunding/dom-whiting go get him over here peeps 🥰 cc @kitty4D @zopel @zopel_music #DnB #Music https://twitter.com/domwhiting/status/1473976886132981762?s=20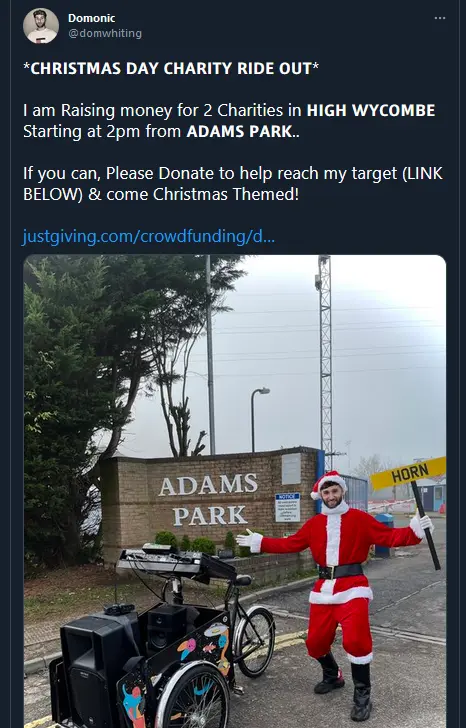 give this guy a HORN with a tweet containing a diamondApp link, he seems super cool and the kind of nice person we would love to have here!
https://twitter.com/domwhiting/
it's not about trying to get his followers here, it's about creating new followers for him here!
comments
mcmarsh
2021-12-24
• 9 months ago
well said - I don't know his followers (apart from the ones that join his bike rides in the video lol) but he is just the type of character I'd consider a #DesoCeleb if he was here he'd also give us one hell of a #DeSoDnBDisco - how was the party did anyone go?