IMAGE
wish me luck everyone omg!!!!!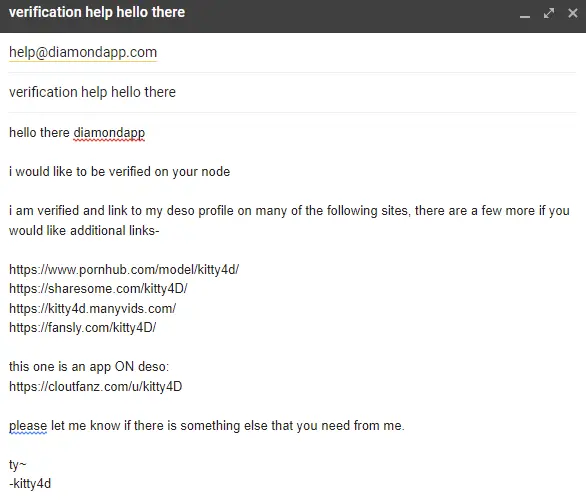 comments
Like I needed another excuse to go to PornHub.....:)
Bro spoke for all of us
sorry, the content was removed a few months ago lol maybe there are bits and pieces somewhere but now these places just serve to be my verification wherever i am in web3. YOU could get verified on pornhub also, without having to upload any content, just by signing up and providing a face scan + ID. that's right, even you
my vids got taken down last year
Get sum
Good luck for you
i'm only interested in diamondapp verification
Pornhub verification is more elite
yes, i know :D i did this for the content lol
Filtered through the same channel.