Post by kitty4d
2022-02-09
• 7 months ago
IMAGE
hi i come with message from space, see i have my spacesuit on~ these names had not submitted their final form (you haven't even SEEN my final form!) before 1pm Eastern today and they must be submitted before 6pm Eastern. note there were _2_ forms, so if you only did one, dat ain't enuf. @katwolfie @jkey @Wildography @Metazens @Gatherer @BitBoss @BadSanta @NickKasmik @StarGeezer @JamesBarrett @Rhynelf @rhubarb @GOOSIES @Flesymffo @LionPride @PXP @Pixelangelo @Crypto_Viking @sumor @InfraredArtist @paulmp @DutchBihary some ppl here are OK now~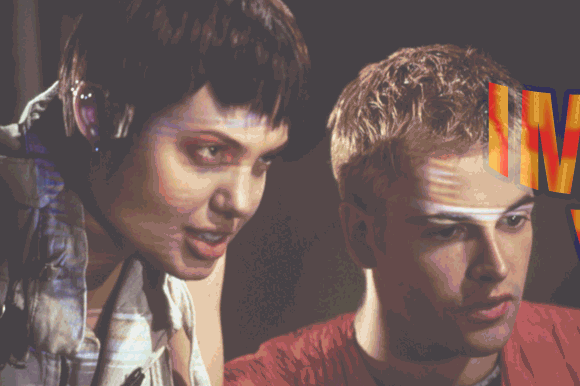 comments
kitty4D
2022-02-09
• 7 months ago
some of these names are of people who may have submitted theirs in the past 10-20 minutes, so forgive me, i am just trying to look out for you and your NFTs~
NATALIART
2022-02-09
• 7 months ago
Hi, can you check my if all ok? Sorry my English is not so perfect as I want)
kitty4D
2022-02-09
• 7 months ago
you are all ok :D i just checked!
NATALIART
2022-02-09
• 7 months ago
Thank you 🤗🥰
Pixelangelo
2022-02-09
• 7 months ago
Thanks for reminder! Did it (but aint joining the discord for future updates.🙃)
StarGeezer
2022-02-09
• 7 months ago
Thanks for the alert Kitty 💖 Was definitely submitted, but something went awry... all sorted now 👍 Thanks again 💎
kitty4D
2022-02-09
• 7 months ago
yeah i knew you had been in the chat and i thought about leaving you off of this list, but i figured even people who maybe just submitted it, good idea to do a quick double-check anyway! if anyone needs help, i can help, too
StarGeezer
2022-02-09
• 7 months ago
Do you have a photography NFT 101? 🤣 Went for this as a few of the team recommended it and it felt like the perfect match with all the space stuff I do... but, like most of the photographers here - I've not had much success with NFTs. I'm wondering whether the image is right for the NFT... was wondering about putting the Orion video forward instead.
kitty4D
2022-02-09
• 7 months ago
i think it's important to know- do people give same diamonds to your photo when it's an NFT vs just a normal post? does the fact you try to sell it dissuade diamonds? if not, then no worries. if so, maybe right now it's just better to post for the diamonds. you should also look into posting on HIVE, i mean, you have the content, and you can also earn there for posts (and if you do it right i bet you could do well there). if you want to try, message me cuz it has a learning curve (ofc lol)
StarGeezer
2022-02-09
• 7 months ago
Thanks Kitty - really appreciate the info/ideas/advice. It's been a long time since I minted anything - had a couple of successful traditional photos (landscapes) and a couple of successful HQ moon shots in terms of sales. I wouldn't say there's much difference in 💎s received between them - I'm fairly lucky and they generally seem well-received. I've also not tested the water since the upgrades - so the resolution/clarity for the deep space stuff is now considerably higher. Shame deso destroys the image quality so much, but I was talking about the photo (1st link) vs. the video (2nd link). Starting to wonder whether the videos might be more popular (especially given the compression on images): Image: https://bitclout.com/posts/233a981790ca2e8a6161a49e34cb62a36be24f50498a7eba0284cd07aafedccf Video: https://bitclout.com/posts/e3490c3618f9e790111c4c40bff79af786bae111d761e36e2bcd0496c2634f14
kitty4D
2022-02-09
• 7 months ago
i mean i think they're both cool. but i have never purchased an NFT, and my personal opinion is that NFTs are a little silly in concept. i've sold NFTs, and i actually joined DESO because of minting NFTs.. but after my first 2-3 weeks i altered my planned use of selling NFTs, and now i only really think of them as a way for someone to tip me if they like my content, and instead of simply a big diamond or a wallet send, they can buy an NFT and receive an image just for fun. NFTs- mostly ppl taking advantage of ignorant rich ppl, until better use cases.🤫
StarGeezer
2022-02-09
• 7 months ago
I'm in a similar boat. I keep thinking I understand their purpose, and then I see, let's say "questionable", non-utility items go for silly money. Think the Beatles Memorabilia might open up NFTs considerably to the general public - it is, at least, in terms of awareness.
kitty4D
2022-02-09
• 7 months ago
anything that can just be copied that's being sold as an NFT just doesn't make sense since you're putting the content out and exposing it in the process. i mean, it doesn't make sense to me. i don't think it means someone can steal your content, i just don't value it so highly. ones that come with a physical object (though this makes it kinda 1 time and also not trustless) or with a valid utility (which i haven't ~really~ seen yet) maybe make sense. maybe. lol
StarGeezer
2022-02-09
• 7 months ago
Shared (numerous times) an idea for media/photography/videography node which I think is a perfect use case for deso as both a crypto currency and platform. Use the existing functionality for the social aspects and the image previews, but add all the meat (EXIF, meta, location, usage rights, HQ and RAW, etc.)... which could encrypted based on the sensitivity of each data set. I'm sure similar would work well for audio tracks, samples, loops, etc and a plethora of other content types. All time, funding and effort. 🤣🤣
kitty4D
2022-02-09
• 7 months ago
do you mean, like, as far as is it something that might sell as an NFT normally? because just generally speaking, here on @deso for sure, and for this project also, there's no wrong choice. i mean ideally they would be space-themed for the mission but i think you have that covered. as far as what people might buy, i think in general right now it's tough to sell much of anything on the platform- until either the DeSo price rises or we see a big influx of new users (== new money). ...continuing this in a second comment
Matreshka
2022-02-09
• 7 months ago
Thank you very much!
Sumor
2022-02-09
• 7 months ago
I fixed the situation, thank you 🙏🚀🦄
Rhynelf
2022-02-09
• 7 months ago
Thank you
katwolfie
2022-02-10
• 7 months ago
Thank you for all the tags in different apps!!!!! 💕 I get so many notifications they get lost sometimes. You were very helpful or I wouldn't have seen the email this morning. I wasn't able to mint anything new on DeSo due to all the updates lately. 3/4 of my NFTs are still on Eth. We'll see if I made the cut! 🤞🏼 @kitty4D I gave you a follow on Twitter too!
Thickasa
2022-02-09
• 7 months ago
Space 👾