Post by kitty4d
2022-02-24
• 7 months ago
IMAGE
quoted repost
AltumBase
2022-02-24
• 7 months ago
Top Daily Gainers: https://altumbase.com/tools/acai/24?sortField=net_clout 1️⃣ @selenagomez $2,003 2️⃣ @joerogan $2,003 3️⃣ @kanyewest $1,983 4️⃣ @kitty4D $476 5️⃣ @BRUNKS $200 6️⃣ @Chikovani $200 7️⃣ @jordanbpeterson $100 8️⃣ @IZY $96 9️⃣ @lawrence $80 🔟 @DeSoFeud $74 🔑 Our Founder Reward is just 10%. Now is the best time to Invest in @AltumBase!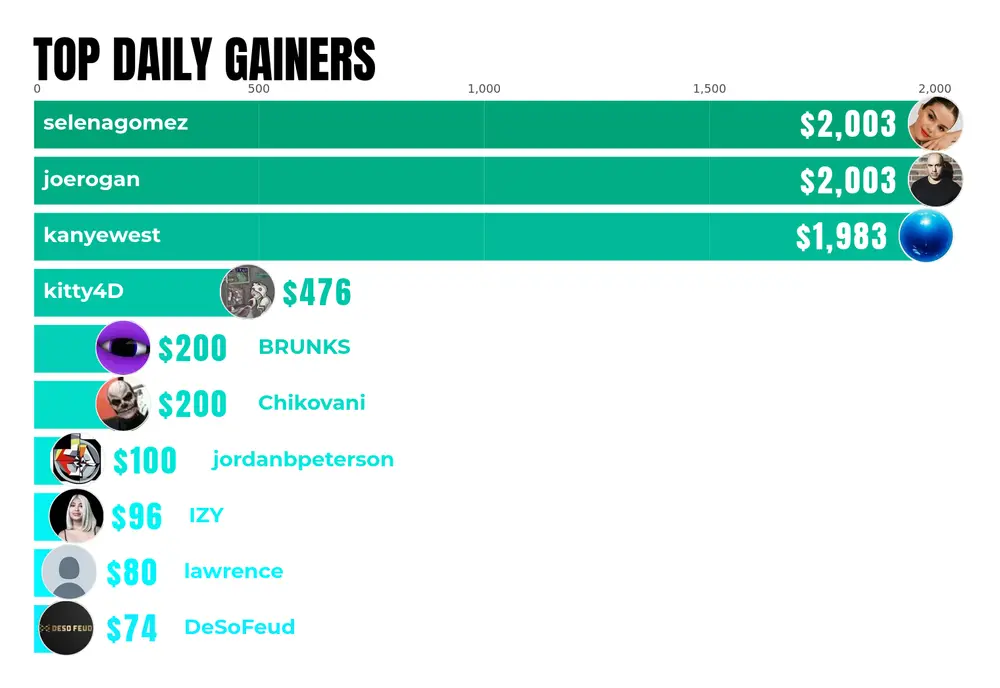 @selenagomez @joerogan @kanyewest maybe you think you have won this time but it's only because i'm still a relative newcomer and unknown to people also, people who i guess think people who are not creating content for DESO have a creator coin that's valuable in DESO.. if they aren't adding value to the platform, then the only thing you're investing in is your ability to lie in the grass and wait to snatch money from your fellow DESO users LOL maybe it helps the platform somehow~ try a @StreetCatz NFT or take a gander at $Gemstori next time <3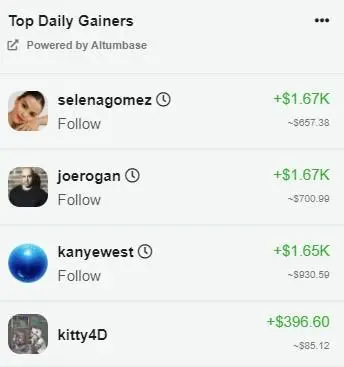 comments
StreetCatz
2022-02-24
• 7 months ago
Thank you, you're such a sweet heart!