Post by kitty4d
2022-07-19
• 2 months ago
IMAGE
quoted repost
Aschine
2022-07-19
• 2 months ago
Never mind I'll just waste my time to prove that I'm not fatwalrusbeard so keep accusing me goodluck with that lmao
to be clear, when you find me scamming anyone from any account, that's when you should point it out bro. maybe that is me. how i've been here since like march 2021, that's a good question. prob because i'm maebeam. weird right? so, who cares if you find alts of mine, why does it matter since i'm not begging for money and making up stories and fake people like @StreetCatz etc.? now you're just attacking me because your game is up and you're being a child. it's sad and you really should just stop and go back to whatever you were doing. wooo! let's go!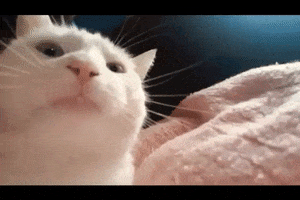 comments
NoMansThots
2022-07-19
• 2 months ago
Block and move on. Some people are weird obsessive about their role among 200 people 😂
kitty4D
2022-07-19
• 2 months ago
oh blocking is NOT safe on deso imo it only restricts you while doing nothing to them they could be posting about being on the way to see you, and you have no clue
NoMansThots
2022-07-19
• 2 months ago
LOL I'm sure the 200 people active on deso wouldn't listen to some random sad troll when they know you and your work 😆
kitty4D
2022-07-19
• 2 months ago
oh i'm not at all worried about him, i mean he said creepy things to me in DMs on Discord, but it'd be really difficult to get anything about me. he can find a few people along the way. he doesn't even know where i live. :D i mean, i'm maebeam, but that doesn't actually answer anything either, by design.
NowAndThen
2022-07-19
• 2 months ago
Well that's silly... anybody with any common sense would know that you live in the jungle, where you reside as Queen. Go ahead, roar again! I love it when you do!!!
kitty4D
2022-07-19
• 2 months ago
honestly i moved on already, i've made meme images for a couple Solana NFT projects. i'm not keen on the fact that he has threatened me, with some "blog" he's writing about me. i have no idea if he's saved images of me from my content on adult sites or anything, so i just have to be ready to contact the host. he's a scumbag so i don't put anything past him. but, i have a feeling nothing will happen. and, it's not like i haven't put the content out so it's not even a big deal, just, i would get it taken down. if he gets himself banned from deso, ok lol
NowAndThen
2022-07-19
• 2 months ago
It's not going to happen any more that that blue checkmark is going away. Follow the aforementioned diamonds. Connect my concerns.
kitty4D
2022-07-19
• 2 months ago
i think it's possible the blue checkmark could go away. i honestly don't think anyone has ever challenged this before. but i mean, the proof is there. it's clear as day. forget the stuff he literally said that only scammers say, and that he is like most definitely @StreetCatz - he rails against people selling other people's works as NFTs - for money. all he ever has done is post content other people made, on his feed, to get diamonds. he does the exact same thing. and no one ever noticed or said anything. why? why is the community blind?
NowAndThen
2022-07-19
• 2 months ago
Start here... then get curious about others. I don't remember if it was this one or the other, but I followed some of the transfers as they were happening..... Who gives 20 six-diamond transfers to any new user? Why would anyone do that? https://desocialworld.com/u/MysteriousLadies?feedTab=feed.tab.following&tab=diamonds