Post by kitty4d
2022-03-02
• 2 months ago
IMAGE
quoted repost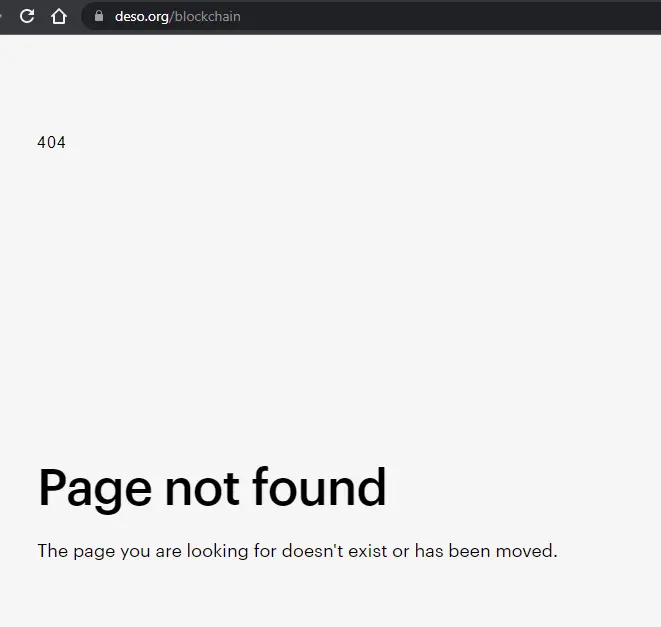 comments
so @AlexValaitis popped in on Discord and said that this is by design- the marketing people say that URL is supposed to be invalid. i question that, since google's rules say it should still be a valid link, but i do totally know they place a keyword in the URL to increase exposure; i could be wrong or they could be wrong, doesn't REALLY matter - my original concern was not knowing exactly what the ad was, and if that was ONLY a vanity URL.
oops meant to have @mcmarsh here so you would see this!
Thanks Still seems daft not to have a better - more informative 404 page (or actual page on that URL) 🤷‍♂️
absolutely. it doesn't even have the right favicon! i did point that out to @AlexValaitis and he agreed, tagging him here in case he sees and it helps him remember i'm just sayin', i could probably fix it~
Lol - when tapped it brings you here and works: https://www.deso.org/?gclid=CjwKCAiAyPyQBhB6EiwAFUuaklqEph8ThLRlU4kYmCH1YN89YfWSTZFB8HrfeOquLx1XpHD1sxmwiRoCBN4QAvD_BwE
good hahaha but they should set up a 301 from that regardless!
yep get 404 and nothing on way back machine
SeanSlater
2022-03-02
• 2 months ago
That is not ideal.