IMAGE
i don't know how better to spread the word about this, i think everyone deserves to know, but plz DYOR and read my many posts. scam = @FatWalrusBeard a lot of people seem to have a difficult time believing this. he probably has had multiple alts along with real people he had already duped all vouching for him in some way. but you've seen how he talks, you know he wasn't doing anything for the community, only himself.
https://diamondapp.com/posts/ba998b0b70b3d27b10d6c11907ca059cc3976fee2ba144953c2c93800f0db963
@Krassenstein @tijn @mossified @brootle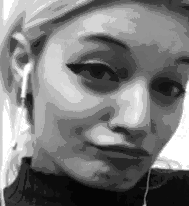 comments
i dunno who all to tag. maybe just spread the word, y'all know people. @disruptepreneur @VishalGulia @ItsAditya @TyFischer @FastFreddie @Dylanjaggerlee random scan of discord dms woo plz read my posts (1st linked above), don't take my word for anything. https://diamondapp.com/posts/deebde445a905951c43ce3a077040ad5a4e92cedb711c75648db5017775edb13 https://diamondapp.com/posts/6ad00d4eb847cf73d716248ebe0a25dd719e72183dd15f1d2309fc925a1ca1be https://diamondapp.com/posts/ccba5b4ab287a8286678602392f093c88ebb4b258927a2f15b07b0db68e0fb3a?tab=posts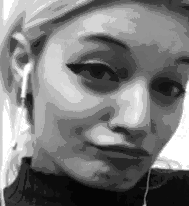 i've always paid close attention to detail, i don't go out of my way to be wrong like this. i have no personal vendetta. this is the very last post i am making about this, though i'll answer in comments and stuff i suppose. i just want people to know what's going on. and if nothing is still done about it, i'm still on the way out, but at least y'all know not to fall for this person at least. he is allowed to start over, and rebuild. accountability. don't shun him, he probably just got caught up and didn't really mean any harm. help him out. ✌️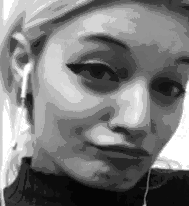 I still HODL this ever so famous 'Nude WAGMI' what do I do with that misses ma'am??? 👑👀
what is the nude wagmi? i don't know what it is lol
It's actually the HODL tits ;)
i mean, it's gonna be worth something one day i'm sure. i'm not burning my nfts. it was just a fire sale. i mean, i am possibly shutting down my account based on if nothing happens to the scammer in question, so the nfts would be in purgatory i suppose.
Scamma in question???👀
it's in those links. fatwalrusbeard.
Ah.. bastard.. well we love you here