Post by kitty4d
2022-01-13
• 8 months ago
IMAGE
quoted repost
kitty4D
2022-01-13
• 8 months ago
@tijn i received written notification that all recorded materials from the event had to be immediately turned over to the @deso foundation.. probably 5 minutes before the event ended. if anyone has released it, i would be careful clicking the links.
omg i am so sorry, i guess it was way more believable than i thought, i wasn't trying to actually troll anyone with it i just thought there was no way it seemed real, especially warning not to click other links if people had them. weird day, in a daze i just imagined this weird scenario where, i guess evil men in suits showed up to take my computer away because i had recorded a town hall that just suffered from technical issues, and i guess other links were honeypots or traps, it just seemed too crazy tho :( ah i am afraid to refresh! happy 2 months~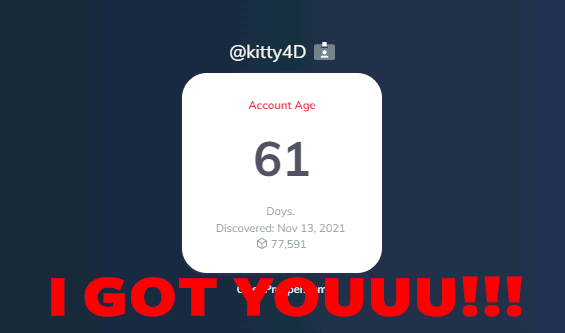 comments
tijn
2022-01-13
• 8 months ago
you trolled me good ;) reason is - the first town hall I believe they did request recordings initially
brootle
2022-01-13
• 8 months ago
so somebody else is doing all my work while I am busy sorting out stupid Identity workflow...
kitty4D
2022-01-13
• 8 months ago
i really wasn't trying to troll anyone though LOL i could not imagine that it seemed believable especially ending it with the "don't click those other recordings" - i guess i thought that part was what send it into the stratosphere🤣 because the first part, i did write in a very believable way. but what would that last part mean? they secretly replaced other recordings with explosive files. i dunno lol. i felt so bad when i saw that it wasn't far-fetched enough though, really. i was laughing explaining it to people, but i did feel bad too!!!
kitty4D
2022-01-13
• 8 months ago
*was what SENT it ARGH
Lilover
2022-01-13
• 8 months ago
hahahaha