Post by kitty4d
2022-02-12
• 7 months ago
IMAGE
@BadSanta @DeSosGotTalent @TinyElf this is my submission for round 2. i'll post each image separately to make this a multipost but attached is the main one. this message has been received ~from the future~ when this kitclout desonaut (KitClout TonguesOut #006) returns back from her mission, it seems the mysterious effects of the ~cosmic rays~ have manifested in an unusual fashion.. TonguesOut Mutant NFT KitClout #009 (this is not the NFT, this message was a surprise from the future, i haven't even begun making her yet!) (~click it's MULTIPOST~)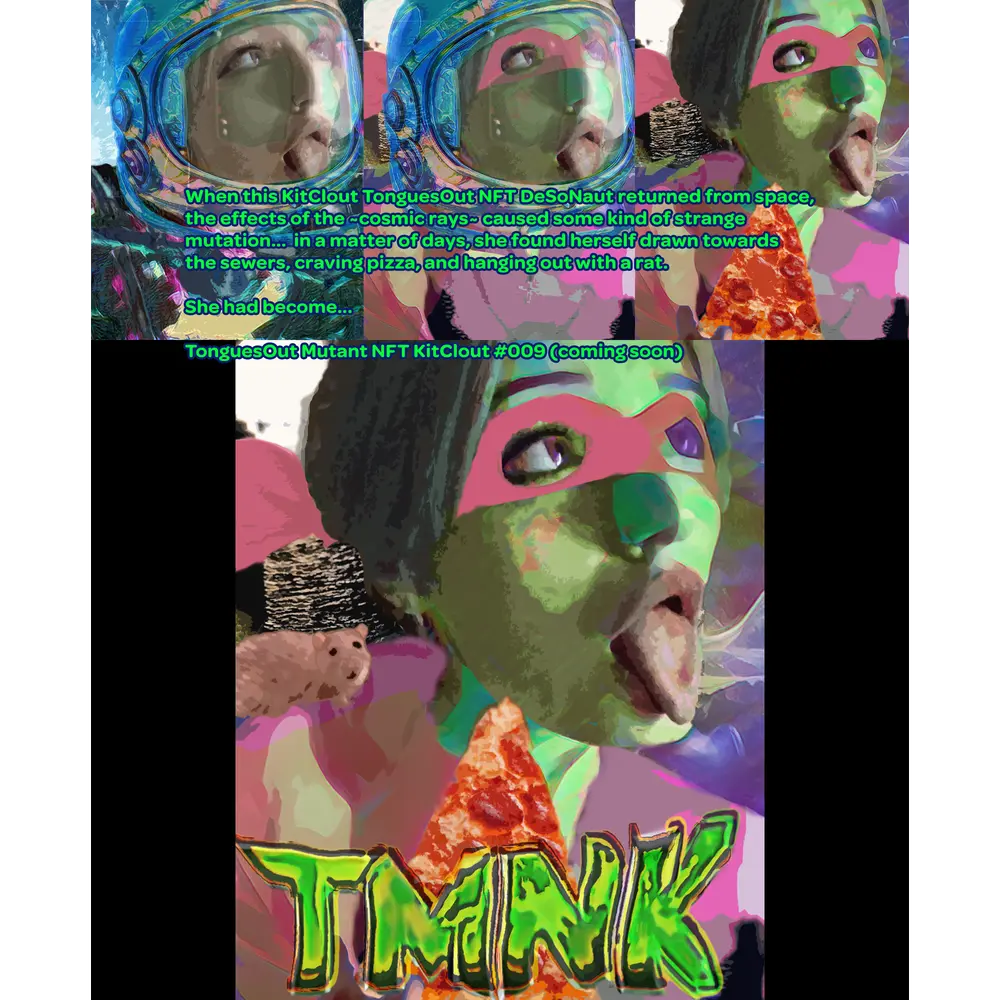 comments
kitty4D
2022-02-12
• 7 months ago
that pizza looks good. it was good, i just ate some more of it.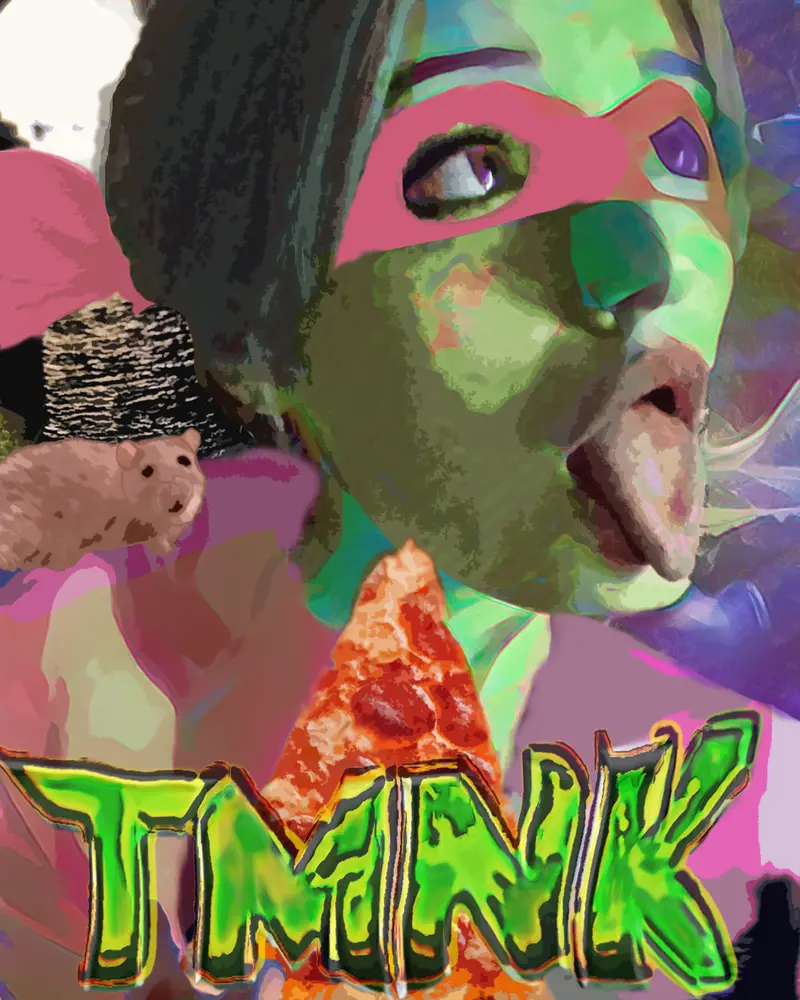 kitty4D
2022-02-12
• 7 months ago
here is a kitclout with some very rare traits, we hear this might be worth a lot of money due to its rarity. the spacesuit helmet was already super rare, but to have one without the Pioneer Plaque- this would make anyone's PFP slot instantly set of fire alarms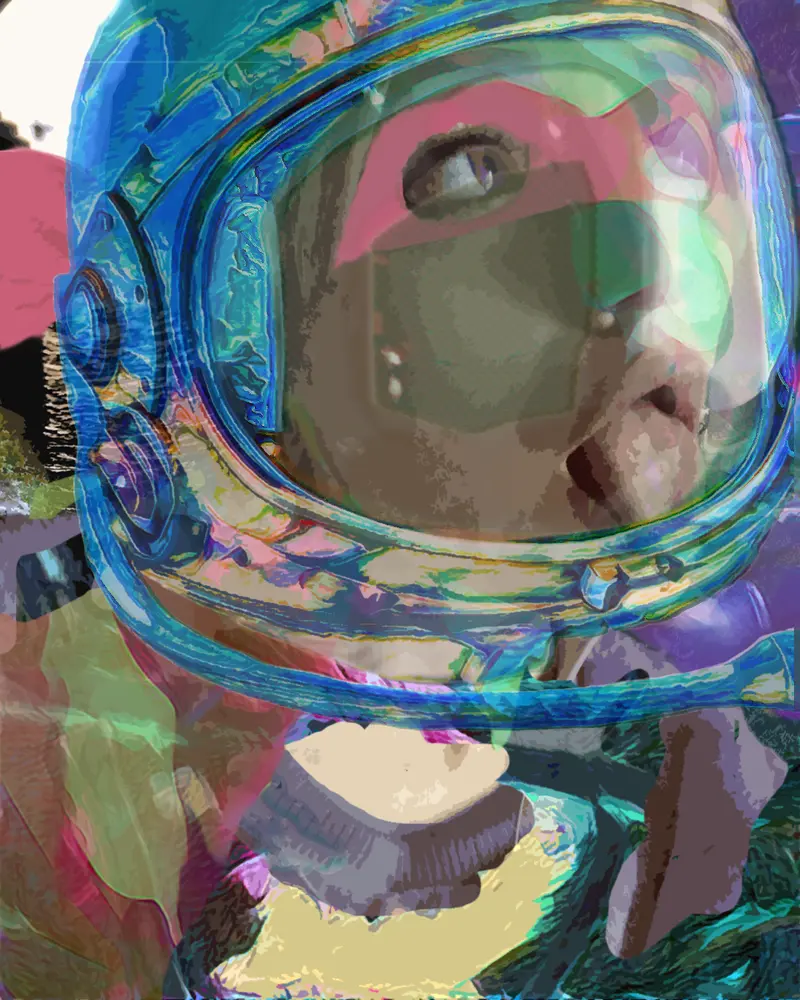 kitty4D
2022-02-12
• 7 months ago
and here's the one going on the mission, a very brave NFT (this is a COPY and not the real thing PLEASE TAKE NOTE of this important fact)~ KitClout TonguesOut #006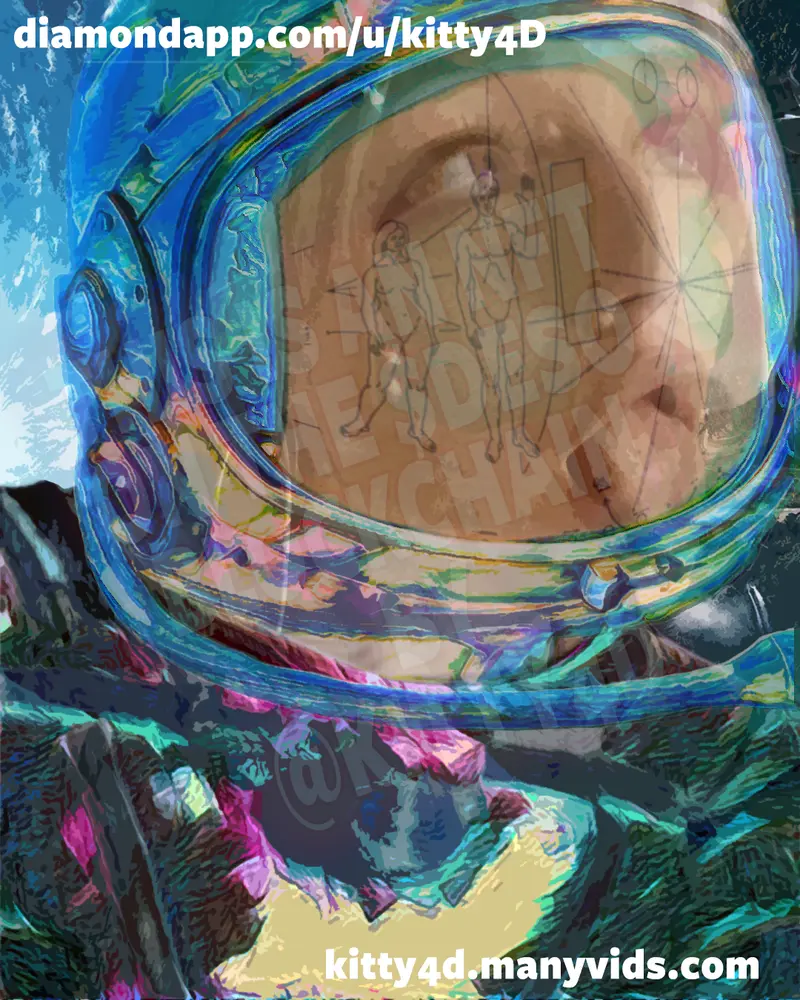 Matreshka
2022-02-15
• 7 months ago
Alright, now I finally saw all the parts!
kitty4D
2022-02-15
• 7 months ago
it's more the inspiration behind it that i think matters anyway you know🤪 LOL but um true also ahahah
kitty4D
2022-02-15
• 7 months ago
plz help me to win the space round by giving just a little like to the original post here and not the comment, i am a true astronomy fan and have made many videos and images and tweets and posts supporting the space mission and would love to win the space round of @DeSosGotTalent <3 i hate tagging ppl like this but i guess i am supposed to, i only do S's for SPACE couple of you already liked so tyy just trying didn't want u to feel left off sorry to any other S-names that i have forgotten i went through first pages of my notifications and included a very few people i maybe have not had engagement with b4, let's be frens. also @SirGuy and @Seelz you're like part of the thing so don't vote on my post but i didn't want you to feel left out either. @StarGeezer @Sandirose @ShibHodler @salilsethi @StephenKelly @serviss @safonagastrocrono @Stori @SLAVA @smartalec @Skatter @streamclout @sumor @SeanSlater @SpunkArt @spookies @ShadyAcres @striga @simp @sballentos @smileypkt @supernovas @simar @cdubya (because the C is pronounced like "see" for seee-pace, also cosmonauts though that starts with a K technically in the native language) i am ending here if i forgot someone that i shouldn't have i might ask why i haven't seen you in my notifications lately- i'm just kidding i will actually cry if you feel bad if you somehow see this and feel left off, i'm just in a mad rush hoping to win LOL and apologies if you don't like being on this list but it's ok you can skip it but i'll still help you out in the future if you tag me <3
Matreshka
2022-02-15
• 7 months ago
Mm, not sure where the multipost part is? I just see the one I am commenting on.
kitty4D
2022-02-15
• 7 months ago
https://diamondapp.com/posts/ac147e9df479a0d2e6f5b3f494dec7ed3eb5df9483a6f6635040e65ee3a74634 i see multiple images but the only one that really matters is the main one, i just show the others zoomed in i think. and provide helpful commentary? lol
Sandirose
2022-02-15
• 7 months ago
Good luck!
kitty4D
2022-02-15
• 7 months ago
thank you!! <3
FURT_MARIA
2022-02-12
• 7 months ago
Good luck to you and me