Post by kitty4d
2021-12-27
• 8 months ago
IMAGE
3 $DeSo questions to hit y'all with: #1) i know on ~6/12, supply was capped. what makes it permanent? is there an actual measure in place that prevents re-opening it? #2) "Because DeSo apps don't rely on ads, they aren't incentivized to addict their users.." what makes this true? does it mean NODES or any APPS? how is ad money not a literal incentive for someone to also run ads? #3) warp sync, does this not get rid of any benefits of the immutability? in the short term? social media is fast 😎 just clarifications! @deso @nader @AlexValaitis !~~ thx~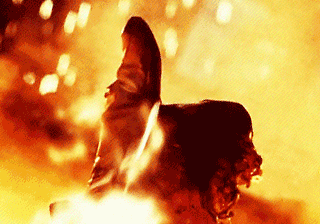 comments
kitty4D
2021-12-27
• 8 months ago
@BenErsing thx! i would also love to hear what other people *think* (or know, whatever you feel comfy going with, i'm not making financial decisions based on what you say). it would be super cool to hear from someone who maybe legit knows, ideally with whatever backs up the answer (for #1 at least- #3 is somewhat theoretical, and #2 is most likely just opinion-based). also would be cool to realize that i'm new here and i read all the materials, so questions i ask in my posts might provide ideas for updates to the docs!😁 or just hire me, y not?~
BenErsing
2021-12-27
• 8 months ago
Great questions! Curious to see the answers.
tijn
2021-12-27
• 8 months ago
3 - warp sync i dont think will remove the benefits of immutability - as immutability is key to a blockchain. It would be concerning if it does change this. Ive not seen any detailed proposals for warp sync though - so until thats published - we wont know for sure.
kitty4D
2021-12-27
• 8 months ago
so with warp sync you basically sacrifice being able to validate the data "at some point", like if we're chunking a week's worth of data before we sync it to the b-chain, technically we could alter any of that data during the week and really there's no constraint on that (or, it would be resolvable in some way). if we are saying, it's cool, data can be altered for a whole WEEK after posting (YES-fix typos!) because it isn't actually validated on the b-chain yet- well, how important is that aspect actually? or is the ability to edit/delete ADDING value?
tijn
2021-12-27
• 8 months ago
Looks like its called "HyperSync" now? From deso.org: "HyperSync: The checksum mechanism allowed us to develop a much faster blockchain syncing mechanism we call hypersync. In particular, hypersync utilizes the checksum to avoid having to validate transactions before a particular checkpoint." Really not enough information to know whether or not what you are saying is an issue or not.
kitty4D
2021-12-27
• 8 months ago
i'm actually not sure where you're looking. https://docs.deso.org/#proof-of-stake "Warp sync - With an Ethereum-like warp or snap sync, we loosen a key constraint, which is the need for all nodes to always validate the entire history of transactions. (You can still run an archival node, but this won't be necessary for normal operations.) Instead, we move to a model where nodes by default first sync and validate a snapshot of the current blockchain state and then sync only a few week's worth of blocks on top of that. ..."
tijn
2021-12-27
• 8 months ago
https://www.deso.org/blog/state-of-decentralized-social-2
kitty4D
2021-12-27
• 8 months ago
thanks so much for answering btw, i appreciate it. it's super interesting to think about these things. and i do want to feel certain that everything has been thought through. this is something absolutely different than anything else, so while i feel weird questioning things that very smart people have come up with, we're all human and i think we all just want to make sure things are as good as possible. sorry i do want to point out one thing RE: warp sync. (i'm happy to expose how funky the comments work here, but brootle is saving the day), 1 more!
kitty4D
2021-12-27
• 8 months ago
of course, all just theoretical nonsense and if it's not clear, i don't even really know what warp sync is - i just read about it on the scaling roadmap so i'm possibly taking some leaps in assumptions of how it actually is implemented. ty again, certainly will be happy to see more responses and will go back and forth forever prob lol, but i am also satisfied with the answers to my questions! :D i don't know if you were answering for anyone else? but i do have things about docs.deso.org that i think someone should take a look at, mentioned them earlier
kitty4D
2021-12-27
• 8 months ago
it's for sure a totally theoretical thing. i have a bit of an agenda in the line of thinking, in that i think immutability is a negative when it comes to social media. but i'm not crazy either, this is not my field of study, but i don't think it's many peoples' and that's the only reason why i dare think there could be a point to me even wondering what other data models also allow for p2p decentralization besides b-chain. ie, i've never finished a torrent and wound up with bad data, and that's with random crazy people sharing, not nodes.
kitty4D
2021-12-27
• 8 months ago
yeah but immutability i've heard is a good thing (regardless of blockchain necessitating it by virtue of the data model) due to providing accountability. but warp sync feels like it removes that aspect, any potential accountability provided by the immutability (since things happen fast in social media, having a week of ~unsure~ anything would eventually be taken advantage of). i just wonder, if we're willing to sacrifice certain things to maintain speed, maybe starting off with that sacrifice already made and seeing what that allows might be smart.
tijn
2021-12-27
• 8 months ago
Its really impossible to know until details are published. For me "warp speed" is a nice marketing term - but practicalities are as yet unknown.
tijn
2021-12-27
• 8 months ago
2 - It doesnt make this true at all. Any app can decide to run ads. But - the DESO model presumes Nodes / Apps have a sufficient revenue stream to allow them to prosper & profit without having to rely on ads (eg through transaction fees, FR). But it wont stop them. Its really just a statement in response to traditional social media ad supported business model. Because its ad supported - they have to control and own the users data. As thats the product they are selling really to ad buyers. With deso user info is public.
kitty4D
2021-12-27
• 8 months ago
not meant to sound shocking, but the most obvious crazy internet ads would be porn sites. they use ads like crazy. nothing to do with user data, it's just high likelihood with enough ads that spamming them works out. it's not the ads i would say i cared about, it's what they're collecting and exchanging with other companies. maybe that's called ads? but i am not thrilled to think about my content on the b-chain being paired with ads, and this language about ads feels like it's meant to assuage any fears of that. but rings untrue.
tijn
2021-12-27
• 8 months ago
I am pretty sure even the ads on porn sites collect way more information about the visitor then you realise. The ad business model works because ads can be targetted. To let the advertiser target ads - the porn site needs allow the advertiser to target user demographics/categories/types. So it collects data to do this. Maybe not as much as facebook. But still it will collect as much as it can get away with.
kitty4D
2021-12-27
• 8 months ago
well i guess i don't know how much personal information people are giving to porn sites LOL. i mean ofc they're doing canvas stuff and getting a device fingerprint and all that. but i just meant that the ads themselves are not really what most people dislike. (when out of the way) it's the "targeted" nature, and just that these sites are aggregating on all of these traits they discover about us and we have no control over who ends up with some of that data. so that's a big positive here prob!, we shouldn't have that. but ads, maybe not yet, but yes.
kitty4D
2021-12-27
• 8 months ago
okay, it's kinda what i was implying then, saying someone isn't incentivized to run ads, is a bad choice of words, because advertisers literally incentivize anyone to run ads. maybe the difference is the "becoming the advertiser" part, facebook isn't throwing adsense on their site. but, it's still ads at the end of the day. some people might say if you've got ad space and don't use it, that's stupid and negligent. i mean, REALLY, what are "top gainers all time" if not a type of ad? i guess it's more about the cambridge analytica type thing
tijn
2021-12-27
• 8 months ago
1 - Its not fully capped - its increasing by about 20 DESO a day due to ongoing mining reward. But besides that its permanent as long as code is not changed. But code can change - and seeing mining is not decentralised & 99% use deso "owned" frontends like bitclout or diamond - they could easily change the code & increase supply at any time.
kitty4D
2021-12-27
• 8 months ago
when you say as long as code is not changed - that's code specific to one node backend? is there some kind of validation required from all nodes before any increase is "approved"? a rogue node or person, no matter which person it is, can't do this on their own? who are all of the holders of DeSo putting their trust in that the supply is not increased in the same way it was prior to deflategate? thanks! the whole deflation bomb thing is only really chronicled through bits and pieces of posts and tweets and things like that it seems.
tijn
2021-12-27
• 8 months ago
No - code related to the blockchain protocol. So all nodes would need to support this to accept the blocks that increase the supply. So a single node can not change this. It would need to be updated & agreed in the overall backend/core code that all nodes use to sync the blockch ain.
kitty4D
2021-12-27
• 8 months ago
gotcha. technically if a node tried doing this on their own, they would probably end up with like their own rogue b-chain? i guess i would wonder this though- if a node for a KILLER APP is like that good, and they're controlling 90+% of DeSo traffic, what happens if that node decides to splinter off? are they literally unable to do that? i mean maybe technically they would be creating some new type of token that inherits from DeSo, but there is some kind of officiating going on, token standards i guess. i dunno. i dream of malignant nodes
tijn
2021-12-27
• 8 months ago
they could fork the chain and go on their own - very possible.
kitty4D
2021-12-27
• 8 months ago
scary especially when so much might be put behind that killer app in terms of funding and marketing. just how much of a killer might the app actually be.. one of the drawbacks to me of multiple nodes and that kinda hurts the whole "one identity/login - multiple sites" is that it's not just like my Google identity that i'm using. here, it's actually a wallet, and if i give up too many permissions, it could bite me down the line. diamondApp node I trust. i will WANT to be reluctant about ever trusting a different one. because it's my wallet. alts? sure!
tijn
2021-12-27
• 8 months ago
as long as the app/node uses deso.org identity (like most do currently) - then those apps/nodes cant do anything with your account unless you are online
kitty4D
2021-12-27
• 8 months ago
so does diamondApp really not get access to the localStorage of identity.deso? i just want to be sure: 'Storage access automatically granted for origin "https://identity.deso.org" on "https://diamondapp.com".' I see this, but I might be misinterpretting it.
GlobalClout
2021-12-27
• 8 months ago
Your post is now in Global Feed! 💎