Post by kitty4d
2022-07-19
• 2 months ago
IMAGE
take a look at this gallery of posts from @FatWalrusBeard aka @Aschine from today. i tried to be nice, i really did. he deleted almost all of his posts yet has the nerve to still tell me to think before i post. so, people with that blue checkmark. who are acting like no one else should want them. here is the reason why YOU shouldn't want yours. because you're sharing your distinction with people like this. ofc, maybe it's fitting for some, i don't know. at least most people seem to have a little more tact and dignity and know when their game is up.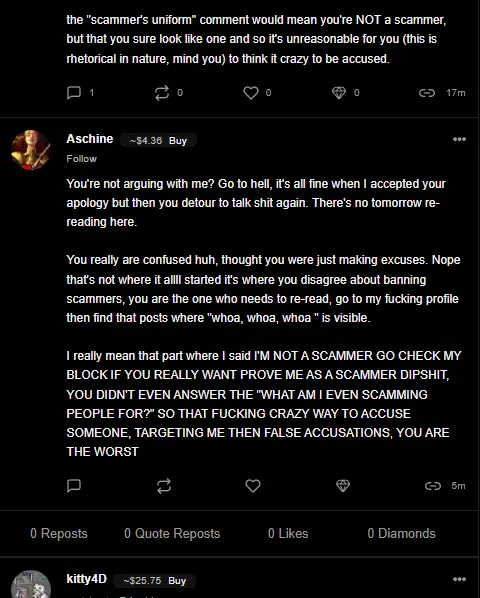 comments
kitty4D
2022-07-19
• 2 months ago
i always know to screenshot people. i always know when someone is going to delete or edit the message later. why are people so stupid?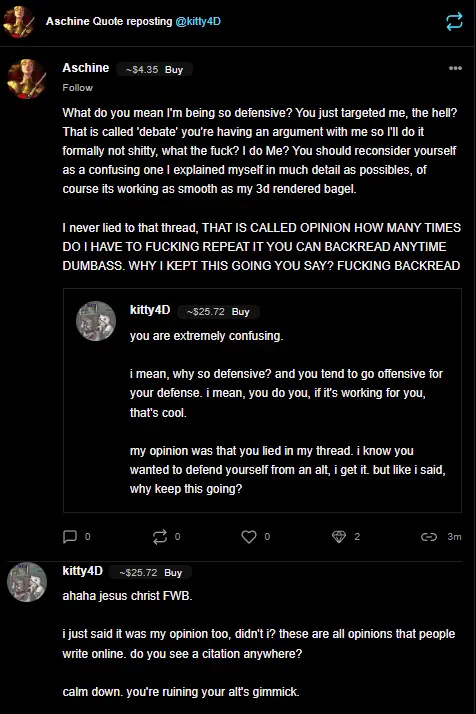 kitty4D
2022-07-19
• 2 months ago
it's a pity, because i tried giving you ways out almost every single step of the way. don't trust @FatWalrusBeard or @Aschine obviously, but DYOR. these are only my opinions coupled with his words. @VerifiedCreators still waiting to hear from you.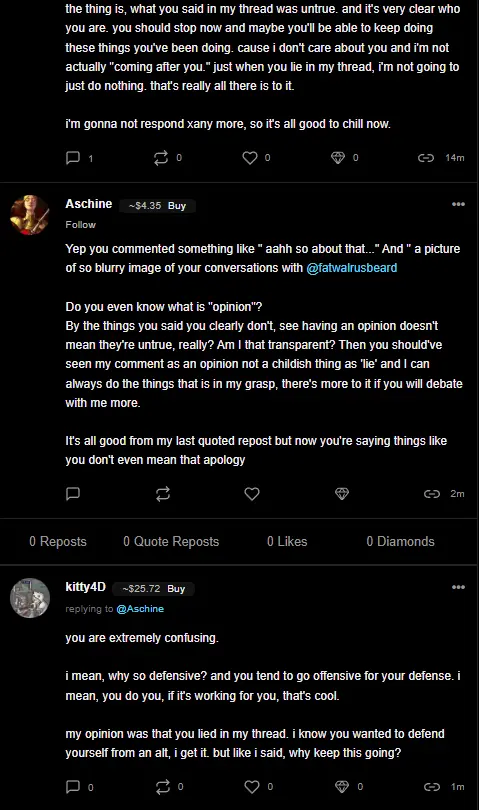 kitty4D
2022-07-19
• 2 months ago
it's a trip, ain't it.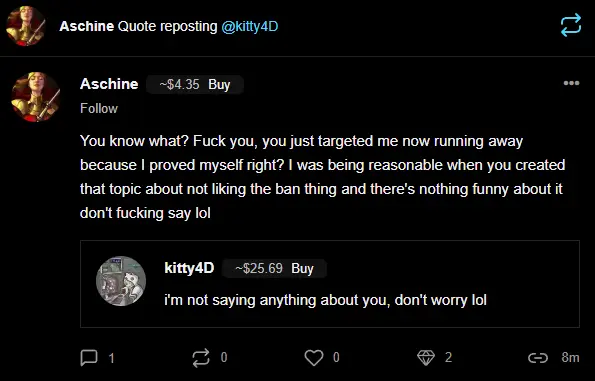 kitty4D
2022-07-19
• 2 months ago
i just wonder why he is allowed to keep his verified checkmark. @mossifed i alerted you about him months ago, you expressed regret at having donated money to him. how many people have donated him? i think a lot. and where do you think it goes? to fuel his hate-filled messages. he's a verified nutjob who isn't sympathetic in the slightest. he posts mysogynistci, racist trash memes that suck because he likely doesn't understand humor. that's right @FatWalrusBeard and you DM'd me sexist comments and tried hitting on me multiple times too you creep.
kitty4D
2022-07-19
• 2 months ago
*misogynistic