Post by kitty4d
2022-02-18
• 7 months ago
quoted repost
kitty4D
2022-02-18
• 7 months ago
hey @TyFischer looks like you updated the docs? awesome! i just happened to notice this, when you search for things, it still seems to have records for the old docs - ie, search for get-posts and you'll see the 2 newly-created pages, and then the 2 old ones that said TODO. not a big deal though kinda weird since those links don't take you to that content, wonder where it's coming from. :iiam: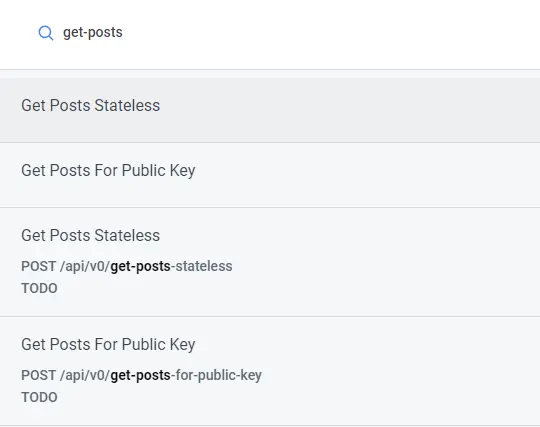 comments
TyFischer
2022-02-18
• 7 months ago
Hey, the feedback is great and It's definitely appreciated! The docs still have a lot of changes coming, so they'll be getting improved in incremental releases over the next few weeks.
kitty4D
2022-02-18
• 7 months ago
also, i implore you, please change this: https://docs.deso.org/about-deso-chain/readme#founder-rewards "we think the better way for creators [...] set their founder reward percentage to zero" there should not be any suggestion to people of changing their FR to 0%, it's bad advice for many reasons (i'd be happy to list them). this to me is the most glaring very very bad thing in the docs, i used to write about problems with the docs on-chain LOL. also, i'm i guess curious now- are the docs considered from DeSo Foundation or from the community?
kitty4D
2022-02-18
• 7 months ago
they're much better, i didn't actually know they had gotten updated until the other day. and it looks like it's more than just the API endpoints that got updated. i need to check the github to see what changed so i can read it all! but i'll wait until i see that everything's done before i give feedback on any content :D i do have bits and pieces of info i've collected that could be useful on some of it. though proofreading is my guilty pleasure, in case you actively want someone to proofread, let me know~
MistyS
2022-02-18
• 7 months ago
I'm here to help as well!