Post by kitty4d
2022-05-02
• 4 months ago
IMAGE
well, okay, on that communicaton thing. hopefully we hear something from people before @nader is gone july 1 to august 3rd, jono is gone from may 20th to august 13th, and @petern is gone from june 1.. until forever apparently. hopefully that's a joke? but i dunno. i guess maybe it's interesting in retrospect to see the plan? i dunno.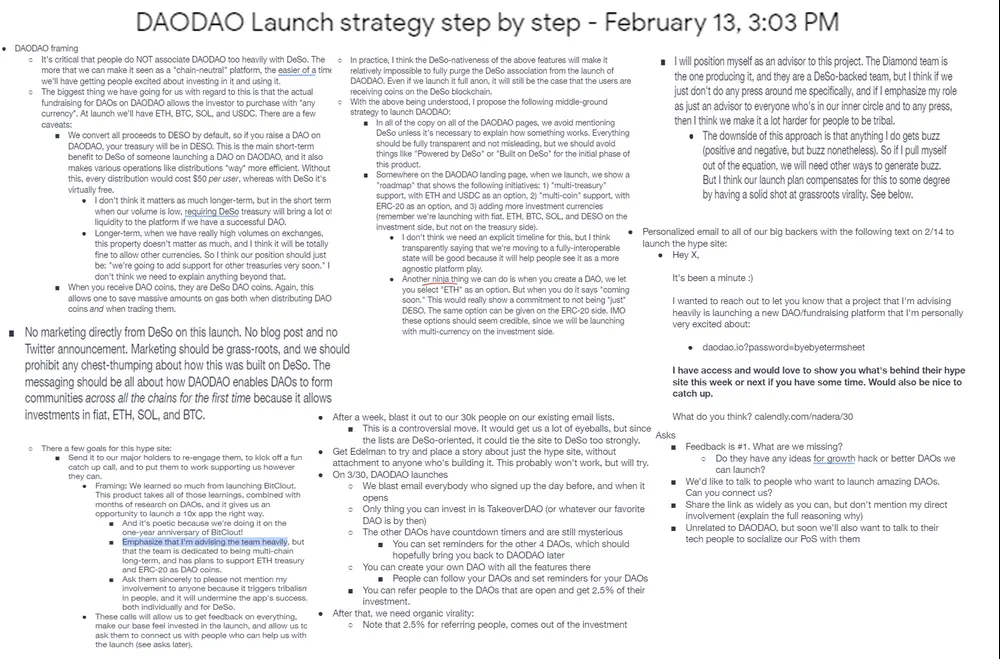 comments
Jobs_
2022-05-02
• 4 months ago
Dropping heat @Krassenstein
donhardman
2022-05-02
• 4 months ago
Where did you get info about the core team disappearing soon?
kitty4D
2022-05-02
• 4 months ago
it's a document that is available on the web to anyone with the URL for editing. it was linked to from one of the other documents, which was probably linked to from yet another document. i explicitly listed all of the docs last weekend that were still open to the public. but this one is still open as of this very moment.
donhardman
2022-05-02
• 4 months ago
DeSo full of ninja things 🥷