IMAGE
quoted repost
I'm here for the weirdness and the memes!
i know you despise having a comment quote-reposted... THAT'S WHY I DID IT LOLOLOL but, let's check out this photo i received from one of the alternate dimensions i sometimes visit in my spare or not-so-spare time. over in this one, today is affectionately known as: ~deso daonniversary day~ where everything is as it seems @DeSoNniversary @darian_parrish @sandirose @luiseddie @1dolinski @alinaferry @nftz @Krassenstein @NFTvanHalen @mvanhalen @Dylanjaggerlee @DAODAO @deso #desonniversary #daonniversary #meme #itsadesothing chill y'all, it's a deso thing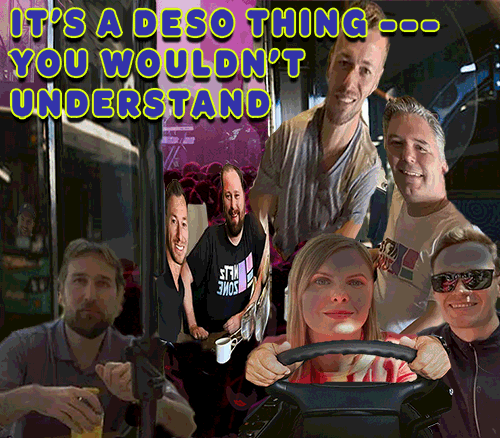 comments
I'm okay this is this comment repost. I think it sums me up perfectly. Your meme game is strong as ever.
Hehe this is funny! 🤣
This beauty deserves a track we can all singalong to 😍
Also for the memes.... so do not disappoint her @FatWalrusBeard , @illuMEMEnati
I got all the memes
you' re a BOSS !!!
It is what it isssss
https://diamondapp.com/posts/df137627dae79134dbd34e54ca4a23244ef21bc1d94dde2834fbc3c9222e36ff?tab=posts&feedTab=Hot